GRA Quarterly
RECENT PROJECTS: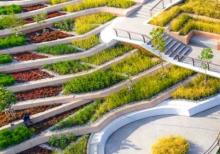 Bangkok THAILAND: Asia's largest ag_green roof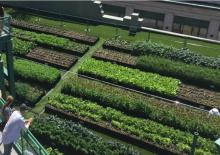 Boston USA: Ag_green roof on the Red Sox stadium.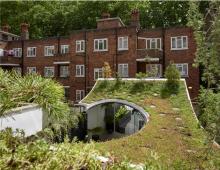 Clerkenwell, UK: Sun Rain House
    Darwin, AUS: Tranit Green Roof Shelter.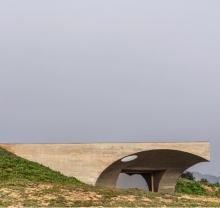 Monsarrat Hillside House Green Roof.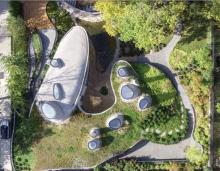 Moscow, RUSSIA: Residential Green Roof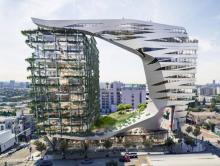 L.A. USA: 'Morphosis' including the new Viper Room nightclub.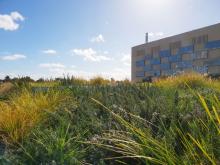 Bendigo Hospital, AUS:  Green Roof (Fytogreen)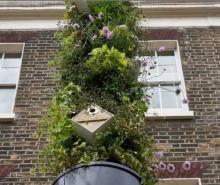 London, UK: 'Smart Pillar' vegetated lamp post trial.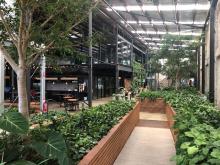 Caroma Showroom, Sydney. Living Walls / Planters (Fytogreen)
INTRODUCTION:
2020 has been an eventful year for Australia & the world, thus far. Firstly, the bushfires and secondly, covid-19.
The new year was greeted with the ongoing summer bushfires of 2019 which held international attention due to the  extensive devastation to wildlife species and habitat; our natural environment and to rural communities.
The world's attention, understandably, has now shifted to the covid-19 pandemic and the majority of our global population has retreated indoors to continue working or just wait it out. These two catstrophic events in Australia will have significant social and environmental impacts which are yet to be seen. My personal observation is that the bushfires and this pandemic is a 'wake up warning' to humanity; it's time to reset our influence on the natural balance and take responsibility in restoring the equilibrium.
David Attenborough has stated that "what humanity does over the next twenty years will effect all living creatures on our planet".
Our association has promoted the benefits of green roofs, living walls, urban forests and landscaping since 2007. Our message will not change. A positive outcome is still acheivable.
There can be healthier work, institutional and home environments by utilising biophic design, living walls and more plants.
There can be a reduction in urban heat by implementing urban forests, canopy trees and green roofs which will also contribute to better air and water quality.
There can be urban sanctuaries for flora and fauna on environmental green roofs which will also improve biodiversity, sequest carbon and reduce building emissions.
Green infrastructure transition has innumerable proven social, environmental & economical benefits which can assist if we are to reset the balance between humanity and nature.  
Now is the perfect time to contact local, state and federal representatives of your electorate, in order to state your concerns regarding action on climate change mitigation in Australia and to promote Green Infrastructure planning & implementation as one immediate solution towards providing our population with greener cities that improve our future health and wellbeing.
These are the facts about what we have seen so far in 2020 that support a more proactive change from our governments.
Australian Bushfires:-
More than 12.6 million hectares burned. 
To put that in some perspective, in New South Wales alone more than 5.4 million hectares burned' An average fire season in New South Wales is typically at around 300,000 hectares
434 million tonnes of CO2 emitted. 
From the beginning of September 2019 to February 23, 2020, the Australian bushfires emitted 434 million tonnes of carbon dioxide into the atmosphere. This equated to over three-quarters of the 532 million tonnes Australian industry emitted in 2018-19.
11.3 million Australians affected by smoke

. 
The number of large and medium-sized cities and regional towns which had multiple days of hazardous air quality
10.6 million Australians stressed about their and others' safety. 
10.6 million, or over half of Australian adults, were anxious or worried for the safety of themselves, their close family or their friends, due to the bushfire crisis. These included having friends or family whose property was either threatened or damaged, having their own property threatened, being advised to evacuate, having their travel or holiday plans affected; or being exposed to smoke.
Over 1 billion animals killed.
The estimate was conservative and includes birds, reptiles and terrestrial mammals, but doesn't include bats, frogs or fish because there weren't any density estimates available for them. So if you expand it to include invertebrates ... as many as 240 billion were been incinerated by the fires in just New South Wales and Victoria alone
COVID-19 Pandemic :-.
With some 2.6 billion people around the world in some kind of lockdown, we are conducting arguably the largest psychological experiment ever;
This will result in a secondary epidemic of burnouts and stress-related absenteeism in the latter half of 2020;
Increasing plant cover can mitigate the toxic effects of COVID-19 lockdowns

The worldwide death toll has passed 129,000. The number of confirmed cases is more than 2 million. 
These losses are part of a much bigger picture of a world where biodiversity is in steep decline. We are losing wildlife at an ever-increasing scale across the planet, with impacts to ecosystems vital for our own global food production. The world's terrestrial biodiversity is concentrated in forests which are home to more than 80 per cent of all terrestrial species of animals, plants and insects. So, when forests burn, the biodiversity on which humans depend for their long-term survival also disappears in the inferno. With over 1 million species currently facing extinction if we continue with business as usual, events such "megafires" & pandemics become an increasing matter of concern for all species survival.
While Australians have been subject to misinformation campaigns and targeted attempts to undermine the link between climate change and more intense bushfires, this bushfire season has given Australians, and the watching world, an insight into the humanitarian, ecological and economic catastrophes of a changing and warming climate. This pandemic has forced humanity to stop 'business as usual' and in so doing has dramatically reduced GHG emissions compared to the same period in 2019. These facts are not meant to dilute the extent of suffering and loss of life to date. We are experiencing a sad tradegy which continues to unfold, however, if we are to strive for better - we need to do better. 
The message from GRA during this pandemic is to reset your contact with nature to attain wellbeing, mental health, happiness and focus. The cultivation, viewing and nurturing of plants during this period will be significant in order to maintain health. Our recent GRA News Items have been focused on Biophilic Design and Biophilia (love of nature).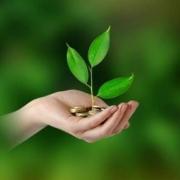 On behalf of our GRA team, we wish you good health & a restorative green reset.
Warm regards
Matthew Dillon (GRA President)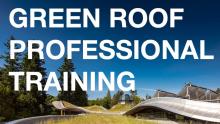 Offer: Living Architecture Academy Online Courses @ 30% Discount:
GREEN ROOFS for HEALTHY CITIES (GRHC) is the North America peak body for green roofs since 2006.
Our affiliation with GRHC provides our GRA members with a special 30% discount offer for online training in April.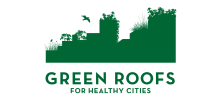 GRHC is offering 30% off all Living Architecture Academy online courses including :-
Stormwater Management for Green Roofs,

Biophilic Design, and

the Green Roof Professional Training (GRP accreditation) series.
For more information ....... GO TO
GRHC Admin Contact is Emma Tamlin  etamlin@greenroofs.org
This offer is only for GRA Members.
THANKING OUR SPONSORS:
Diamond Sponsor:
Fytogreen Australia http://fytogreen.com.au/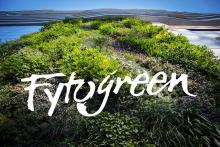 Gold Sponsors:
Andreasens Green Nurseries  https://andreasensgreen.com.au/
International Leak Detectors (ILD)  http://ild-australia.com.au/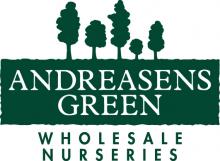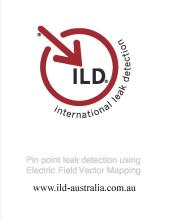 Silver Sponsors:
DC Tech Industries  https://dctech.com.au/
Greenwall Company  https://greenwall.com.au/
Green Infrastructure Australasia   https://greeninfrastructureaus.org/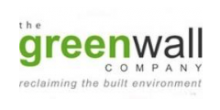 .                     
GRA NEWS: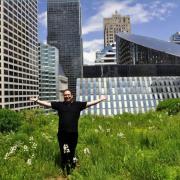 Plant Therapy vs Covid-19: Nature is all around us. The sky, trees, air, wind, wildlife, and water are all parts of the great outdoors we can choose to experience every day. However, due to covid-19 most of us are spending too much time indoors, surrounded by concrete and glass away from the natural elements that connect us all. By electing to work inside, we've deprived ourselves, perhaps unknowingly, of things that would not only make us healthier, more productive, content, happier and most importantly right now, reduce stress levels. Currently, humans are fearful and stressed which is fuelled by an 'Unknown'.     Read More .......
INDUSTRY NEWS:
Fyto Arbour System by Fytogreen Australia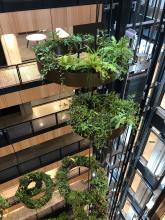 Image above / below: 21 Harris Street, Sydney. FytoArbour Images at installation, Atrium Levels 1-7.
Not all vertical garden systems are created equal. The longevity and sustainability of a vertical garden corresponds to the quality and design of the system, particularly its suitability for the intended purpose and installation context.
Fytogreen offer the widest range of bespoke greening solutions on the market, offering multi-dimensional systems that increase the diversity, quantity and density of biophilic design and the industry know-how to create brand new solutions if required. 
One of Fytogreens latest products in vertical greening is the FytoArbour, an ultra-lightweight, self-contained hydroponicgarden that can be suspended or mounted above the ground and they have had an amazing positive feedback from the recently installed projects.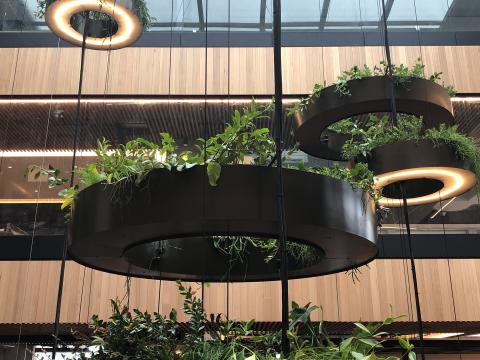 Contact Fytogreen Australia for a quotation or product inquiries.
ECOLOGICALLY SUSTAINABLE ROOF & VERTICAL GARDENS  •  PH. 1300 182 341 
 FOLLOW GRA

 SEND US NEWS
JOIN OUR NETWORK

.