Andreasens Green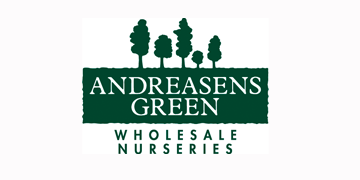 Andreasens Green Wholesale Nurseries have been a major supplier of plant material to the landscape industry since its establishment in 1981. Based in Sydney's west, Andreasens has grown to become one of Australia's leading wholesale nurseries with over 150 acres under production across our nursery sites in NSW and QLD.
We are proud of the contribution we have made to the wider landscape industry over the past 30 years. Andreasens has been involved wide range of projects over the years, supplying all levels of government, residential and commercial projects across the East coast. Each project memorable in some way; whether it was cutting edge design, construction or presenting a new set of delivery logistics, the challenges as many as they were varied.

Andreasens Green has supplied many iconic sites; Darling Harbour and Sydney Olympic Park were enormous supply contracts for their time. Today, Andreasens Green is managing plant supply for a new era of iconic Sydney projects. Andreasens are currently supplying the World's largest vertical garden at One Central Park on Broadway which will be home to a wide range of species totalling 100,000. Andreasens Mangrove Mountain Nursery is currently producing in excess of 70,000 groundcovers, shrubs and trees for installation at the new 6 hectare park, known as Headland Park at Barangaroo.
As the pioneers of the PRE-GROW, Andreasens Green are specialists when it comes to growing stock to order. There have a fulltime team dedicated to PRE GROW orders, ensuring they provide the right stock in the right size, in the agreed time frame, eliminating the need to substitute. They also offers PROVENANCE PRE GROW service which involves the collection of seed and vegetative material from a specific provenance, propagation it and growing it on to specified sizes for replanting.
Advanced trees play an important role in many projects, helping to provide an established look to the landscape. Andreasens Green offers a wide range of species, both native and exotic, from 100lt -1000lt. We are committed to growing good quality trees and utilise Natspec guidelines as part of our production and maintenance programs. Andreasens Green can also supply ex-ground trees and palms.
Email:
darren@andreasensgreen.com.au