Register Now - Limited Seats
GREEN ROOFS AUSTRALASIA
Invites You To
our 6th National Annual Conference.
Participation at this Conference will inform you on everything there is to know about greenroof & greenwall systems.GRA has compiled a comprehensive agenda which will present the total picture on this rapidly expanding industry.We have provided GRA Members with significant new Conference benefits and Conference discounts, so if your current Membership has expired, see below for our new reduced prices.

Nov 28  Training Workshop
Nov  28  Opening  Ceremony  evening.
Nov  29-­30  Conference  -­  International  &  National  Speakers.
Dec  01  Melbourne  Green  Sites  Tour
GR Project Case Studies  -­  China,  Canada,  USA,  Aust,  NZ       
GR Training Workshop  Accredited  LIMITED PLACES DONT MISS OUT
International Research Syposium  Latest Data & Specification Info     
Latest  Technology    Exhibition  Trade  Show
Green Sites Tour  Melbourne CBD,  LIMITED PLACES DONT MISS OUT
Social Events  Reception  Dinner, Garden Soiree
International Keynote speakers

Lawrence  Reed,  USA.
                               Speaking  on  his  recent  major  projects  in  the  USA,  including  the  Platinum LEED awarded Calif. Academy  of  Sciences.
John.  S.  Loomis,  USA.  
Speaking  on  recent  major  Green  Roof  Projects  in  China including the magnificent Giant complex in Shanghai.
Ed  Snodgrass,  USA.
Acclaimed author and leading authority on green roof design, specification and maintenance.
Prof Jeremy  Lundholm,  Canada.
Plant  ecologist  authority  on  green  roofs,   restoration  ecology,  and  urban  ecosystems.  
20  Leading  Authorities &  Professionals:  
Architects,  Landscape  Architects,  Urban  Planners,  Researchers, Academics
*  *  *
Proudly supported by


 Offical Conference Website info & registrations


Giant, shanghai (above)
Library of Congress Packard Campus USA

Green Roofs Australasia, GRA, have launched  TWO NEW WEBSITES which are linked.
The GRA Members website   www.greenroofsaustralasia.com.au
The GRA Official Conference website    www.greenroofconferences.com
SAVE on paying for our National Conference tickets by becoming a GRA Member.
NEW REDUCED FEE structure for GRA annual  MEMBERSHIP :-
$30 for full time students.
$50 for individuals.
$70 for sole traders.
$200 for companies <10 staff
$400 for companies  10-20 staff
$800 for NGO's (Universities, Institutions, Corporations, Local Councils)
$1500 for Capital City Councils, State Governments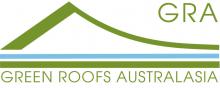 GRA NEEDS YOU
LETS CATCH UP AT THE CONFERENCE OR ONLINE !!!