Design Composite Technologies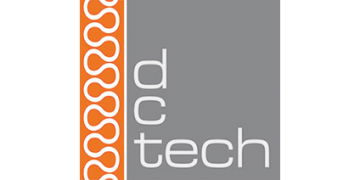 Our diverse portfolio provides DCTech with the ability to consider the building envelope holistically and hence develop a 'total system solutions' for a wide range of building applications. DCTech total system solutions address the risk of interstitial condensation, affords BCA, NCC and Greenstar compliant thermal efficiency and optimum acoustic and fire performance.
Ensure you specify the right system for the right application, look for the orange 'Powered by DCTech' stamp of approval.
A green roof can be an oasis in the city landscape.
Contact Paul Johnson for expertise about green roofs on your next project.  tech@dctech.com.au DCTech website
View the DCTech Project Gallery - Residential; Commercial & Institutional including Parliament House, Canberra ACT
As land continues to be replaced with impervious surfaces due to population growth and urbanisation, the necessity to recover green space is becoming increasingly critical to maintain environmental quality.  Installing green roofs is one option that can reduce the negative impact of development while providing numerous environmental, economic, and social benefits.  They can improve stormwater management by reducing runoff and improving water quality, conserve energy, mitigate the urban heat island, increase longevity of roofing membranes, reduce noise and air pollution, sequester carbon, increase urban biodiversity by providing habitat for wildlife, provide space for urban agriculture, provide a more aesthetically pleasing and healthy environment to work and live.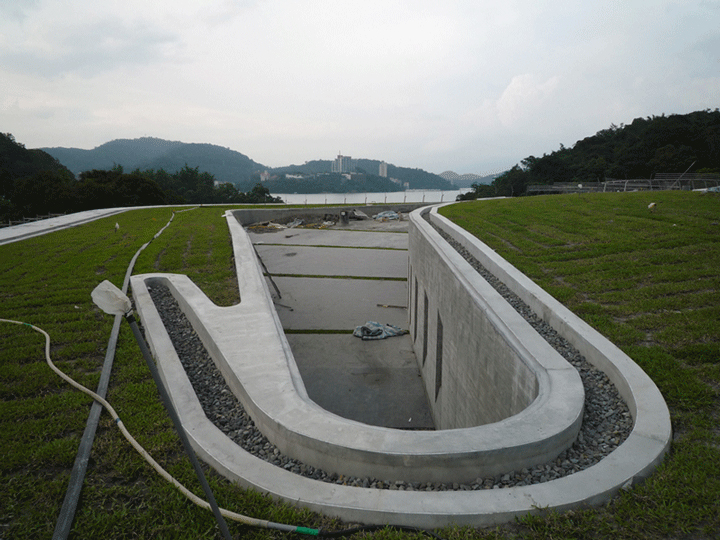 GREEN ROOFS ... read more about increasing R-Values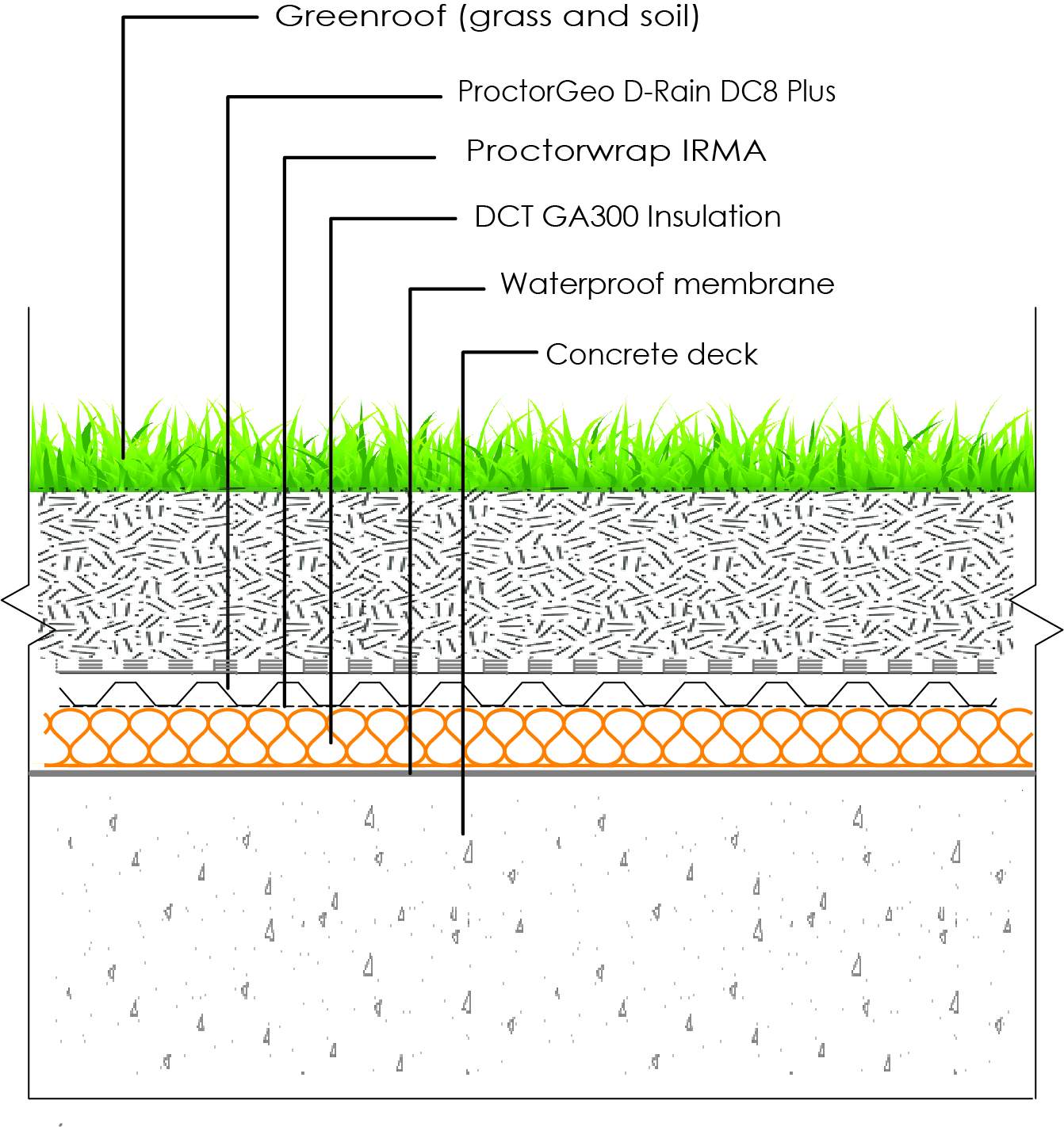 Roofs with insulating membrane protection are also known as IRMA (inverted roof membrane assembly) or PMR (protective membrane roof).
Preparation :
Ensure membrane is clean and free of loose material.
Separation layer
Lay ProctorGeo IRMA and ProctorGeo DC8 Plus
Total R-Value
[Complete]
Above Slab R-Value:
[Complete]
Insulation:
DCT GA300
Final finish
[Complete]
Using DCT GA300 above the slab will minimise the risk of condensation below the slab. Care, should be taken in allowing builders to remove insulation above the slab as condensation may result in toxic mould formation.
geotextiles
Our range of gas membranes and venting components ensure a safe, cost effective and value engineered solution for use on contaminated land sites, providing long term protection against the hazardous ingress of ground gas and vapours for buildings.