City of Sydney_CoS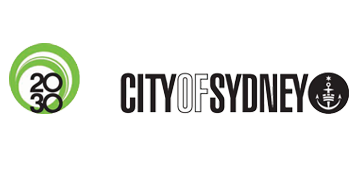 CITY OF SYDNEY
GREEN. GLOBAL. CONNECTED.
Sustainable Sydney 2030 is a set of goals we have set for our city to help make it as green, global and connected as possible by 2030. The plan will transform the way we live, work and play.
Sydney 2030 came to life after we asked residents, visitors, workers and businesses what kind of city they wanted. People told us they wanted a city that cares about the environment, has a strong economy, supports the arts and that connects its people to each other and the rest of the world. Sydney 2030 is now the cornerstone of everything we do.
Green
We will be internationally recognised as a leader with outstanding environmental performance and new 'green' industries driving economic growth.
We will reduce our carbon emissions, with a network of green infrastructure to reduce energy, water and waste water demands. We will plan for new housing opportunities integrated with vital transport, facilities, infrastructure and open space.
Global
Sydney will remain Australia's global city and international gateway with world-renowned tourist attractions and sustained investment in cultural infrastructure and facilities.
Our city will contain premium spaces for business activities and high-quality jobs in the city centre and support social, cultural and recreational facilities to attract and retain talent.
We will embrace innovation and new technologies to stimulate creativity and collaboration.
Connected
Central Sydney will be easy to get around with a walking and cycling network, and transit routes connecting our villages, city centre and the rest of inner Sydney. The City's villages will continue to be strong focal points for community life and will encourage a sense of belonging.
Relative equality will be improved through increased affordable housing and better access to community facilities, programs and services across the local area. Cultural vitality will flow from high rates of participation in artistic expression, performance, events and festivals.
The City will commit to partnerships and cooperation between governments, the private sector and the community to lead change.
GREEN ROOFS & LIVING WALLS
The City is committed to increasing the number of high quality green roofs and walls in Sydney. In April 2014, the City adopted the green roofs and walls policy – the first of its kind in Australia.
Green roofs and walls provide many environmental and community benefits. They are an integral part of any sustainable city.
Advantages of a green roof or wall
Green roofs and walls provide many benefits to building owners and our city including:
improved air quality
beautifying buildings and the cityscape
supporting local biodiversity
supporting our physical and mental health
insulating buildings from heat and noise
creating new open space for recreation and food growing
extending roof life by protecting the waterproofing layer from weather and temperature changes
improving solar panel efficiency
cooling city temperatures and reducing the urban heat island effect
slowing and cleaning storm water runoff from buildings. 
Help to install a green roof or wall
There are a number of resources to help you build your green roof or wall. If you are researching which general type is right for you,  refer to the Design & DA Advice pdf attached below.
The green roofs resource manual contains more detailed information, see pdf's below.
For information on waterproofing for green roofs and walls, take a look at the waterproofing guide pdf below.
If you would like to look at green roof projects that have been completed there are case studies on local sites including:
Beare Park amenities block
Surry Hills Library
Find more projects on this website Project gallery 
.
Sydney's natural landscape has changed dramatically and is nearly unrecognisable from its state before the arrival of the First Fleet more than 2 centuries ago.
There has been a huge drop in the number of native trees, plants and flowers with the clearing of forests, filling of swampland and changes to the shoreline, not to mention the construction of buildings, streets and footpaths.
The City wants to reintroduce greenery to our home as part of Sustainable Sydney 2030, our mission to make the local area as green as possible.
The blueprint for improving the local area can be found in Greening Sydney, which is available to download at the end of this page.
Please note: The Greening Sydney plan is a supporting document to our Environmental Action 2016–2021 strategy and action plan, which is the City's most up-to-date set of environmental targets and actions. See pdf attachments below.