Green Roofs Australasia and NGIA
Green Infrastructure for buildings is one of the fastest expanding technologies in the world.
The Green Roof & Green Wall Projects in Australia require SPECIFIC PLANTS & GROW MEDIA.
THE GREENING CITIES CONFERENCE in Melbourne Nov 29 - 30 2012
will present International and National Keynote experts.
NGIA members are invited to attend as affiliated GRA members receiving the same benefits.
Full Conference 29 -30        $200
Single day 29 or 30 Nov      $100
Green Roof 101 Workshop 9am - 3pm Nov 28

NGIA members can register as GRA members 
www.greenroofconferences.com/cost-and-registration

DISCOVER EVERYTHING ABOUT THIS NEW LANDSCAPE
Presented by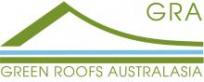 Proudly supported by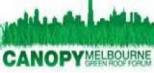 For all information go to