Join us in Sydney! @ World Green Infrastructure Congress 2014
Green Roofs Australasia AGM
Date:  November 08 @ 10:30 - 12:00
The AGM will be held in Sydney and available to members via Skype.
Call for Candidates to the Board of Directors is now open.
The AGM Agenda, Candidate and Proxy Forms may be downloaded from the GRA website (About Us)
Green Roofs Australasia Board Meeting (Directors only)
07 October @ 17:00 – 18:30
Australian Technology Park Room 5A/ 2 Locomotive Street Everleigh, Sydney
Green Roofs Australasia Members Forum 07 October @ 18:30 – 19:00 
Australian Technology Park Room 5A/ 2 Locomotive Street Everleigh, Sydney
Current members are welcome to join the GRA Board in an open forum to discuss the future agenda as we enter 2015. The forum will be minuted and items raised may be included on the AGM agenda for further discussion.

NEWS FLASH : COMPLIMENTARY CONGRESS PASSES
As a special gift we'll GIVE 20 Members Complementary Congress Pass to attend the World Congress next week in Sydney.
Be Fast! Be First! Email Angelique Monroe on info@graus.com.au NOW for your chance to join us!!!
STARTS IN 5 DAYS!         WE ARE READY!        ARE YOU?         WWW.WGIC2014.ORG
Here is an idea on what the WGIC2014 is all about!
DATES: World Green Infrastructure Congress 2014 (WGIC2014)  
Venue: Australian Technology Park, Everleigh, Sydney.  
Sydney Green Sites Tour 08:30 - 04:30pm 08 October
Buses leaving the Venue @ 08:30 for a visit to major green case study projects with lunch provided and finishing at One Central Park @ 04:30pm.
Opening Ceremony:  Wednesday 08 October @ Venue 06:00 -09:00pm
Introduction
Welcome to Country Ceremony
Official opening by Senator Scott Ludlum
Presentation of International Green Infrastructure Award
Presentation of the International Green Ambassador Award
Live Entertainment, Catering & Drinks
Congress Plenary:  09 - 10 October
International & National speakers
Exhibition
Catering provided
Closing Ceremony 10 October
05:30 - 07:00 pm Venue
Catering & Drinks
Training Workshops 11 October 
Venue: UTS Broadway Sydney
1. 201 Green Roof Design & Installation
Full Day with Jeffrey Bruce, Landscape Architect, USA
LEED accredited course
2. 101 Green Roof Design & Installation
Half Day course with Raphael Garcia, USA & Robert Griffith, AUS
3. Policy Strategy Workshop
Half Day with Steven Peck, Canada
and it's about this .....THINK SUSTAINABLE!  THINK GREEN!

THANKING OUR SPONSORS!
DIAMOND SPONSORS:

FYTOGREEN AUSTRALIA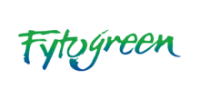 GOLD SPONSORS:

INTERNATIONAL LEAK DETECTORS / THE GREENWALL COMPANY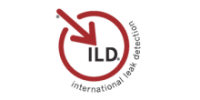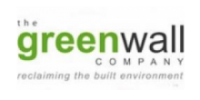 SILVER SPONSORS:

ELMICH AUSTRALIA / SIKA AUSTRALIA / RONSTAN / ANDREASENS GREEN