GRA Newsletter September 2018
GREETINGS FROM THE GRA PRESIDENT
MEMBERS OF GREEN ROOFS AUSTRALASIA
BRISBANE CITY COUNCIL SHINES THE GREEN LIGHT 
Developers will be encouraged to include GREEN ROOFS and communal space on new apartment projects under proposed changes to Brisbane's City Plan.
Brisbane Lord Mayor Graham Quirk announced the amendments to the city plan on Sept 12 which will allow developers to incorporate a rooftop communal area without listing it as an additional storey.
"The proposed changes to the Brisbane City Plan will formalise council support for rooftop gardens and green spaces in new residential developments. These changes will allow new developments to include a rooftop communal area, without listing it as an additional storey," Quirk said.  
"Council will also have the ability to ask developers to incorporate and maintain green spaces on the rooftops and walls of new apartment buildings, to support our vision of a clean, green and sustainable city. "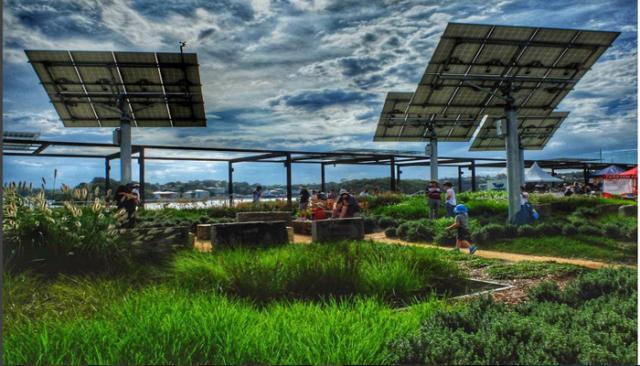 The move by council will make it easier for developers to deliver higher quality and more comfortable and useable spaces. The roofscape of high density buildings is a huge opportunity to deliver world-class amenity for residents. Under the current rules, any roofed structure on an apartment building rooftop is defined as a "storey". This means that a 10-storey apartment building with a fixed shade structure over a BBQ area or pool has been defined as 11-storeys under the City Plan.If the acceptance outcome for the site's building height is 10 storeys, this has meant that the proposal is non-compliant. To avoid this, developers have had to provide rooftops without appropriate shading to protect its residents and visitors from Brisbane's hot climate.
Quirk said that creating greenspace was one of the key messages of council's ratepayer-funded "Plan Your Brisbane" campaign.
"Brisbane is Australia's most biodiverse capital city, with more species of native plants and wildlife than any other in Australia and new developments that incorporate greenery contribute to our vision of creating a city of urban gardens."
THE GREEN BUZZ IN SAN FRANCISCO 
PROJECT OF THE MONTH
Some of the older members may recall hearing about this project at our 2011 conference in Sydney from RANA CREEK landscape architect keynote speaker, Raphael Garcia. Well now it's completed and the magnificent green roof has survived any budgetry concerns! YES! San Francisco's new $2.2 billion transit center, the 'Grand Central Station of the West,' is officially open to the public — take a look around:-
San Francisco's new four-block-long Salesforce Transit Center – and the stunning rooftop park located on top of it – is officially open to the public.

A project almost two decades in the making, the transit center was designed to be a central nexus for local transportation.

Eleven bus lines stop at the station, and transit officials plan to eventually connect it to rail lines as well.

The $US2.2 billion transit center is being hailed as the "Grand Central Station of the West," and some have compared its park to The High Line in New York.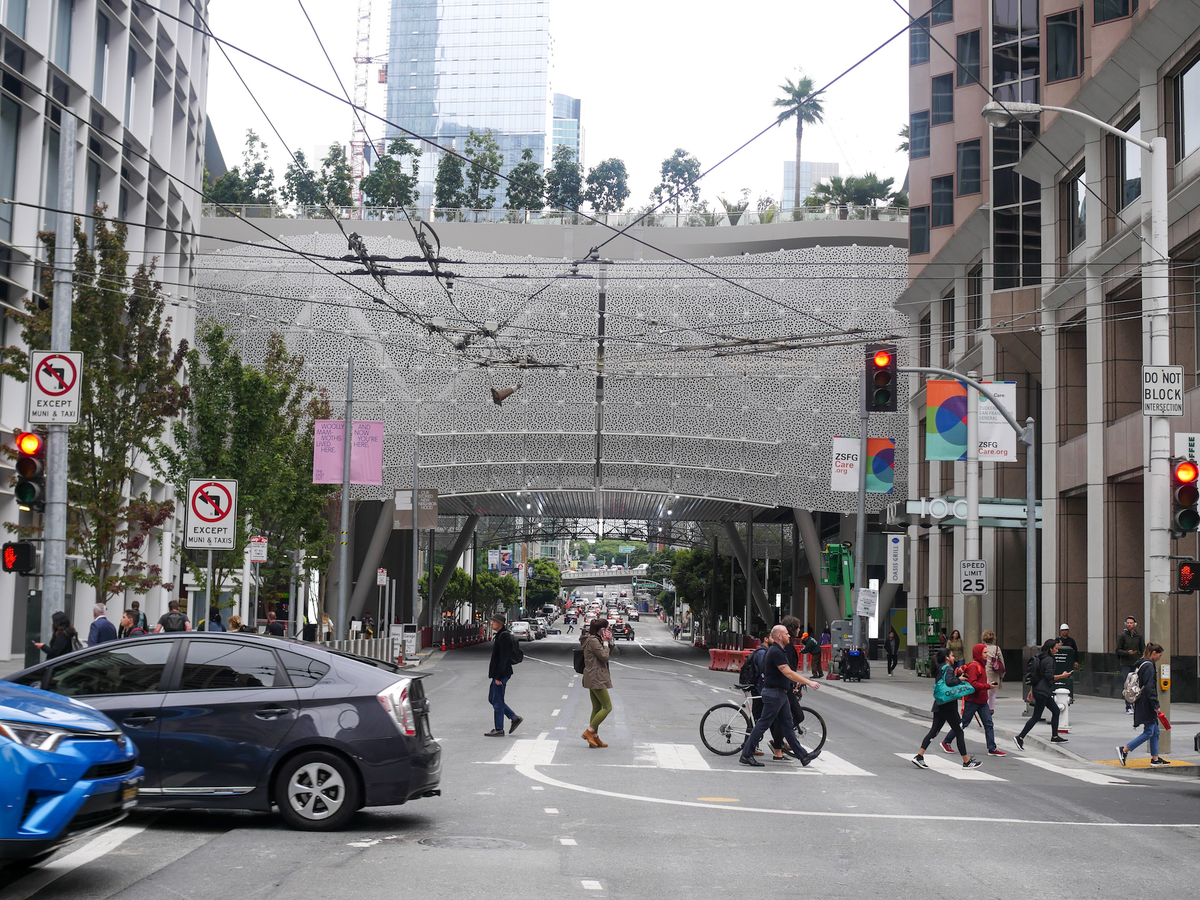 ---
Image: Street View: Salesforce Transit Center with no changes to the street or pedestrian traffic flow, however many new benefits..
Located in a colossal white building that snakes its way through the city's downtown South of Market district, the transit project was almost two decades in the making and was designed as a much-needed improvement to San Francisco's notoriously clogged transportation systems. Routes on eleven bus lines stop at the transit center. In the future, so too will Caltrain, the Bay Area's commuter-rail services, and California's High Speed Rail, which will run between there and Los Angeles.
The center's urban design has drawn comparisons to New York's new Oculus transit station, while its rooftop park has been likened to The High Line in New York, a park that's located on a former elevated rail line. But its new nickname harkens back further into Gotham's history.
The center has been dubbed the "Grand Central Station of the West." It's an apt moniker, given the building's scale and $US2.2 billion budget.
Take a look around San Francisco's new "Grand Central Station".
---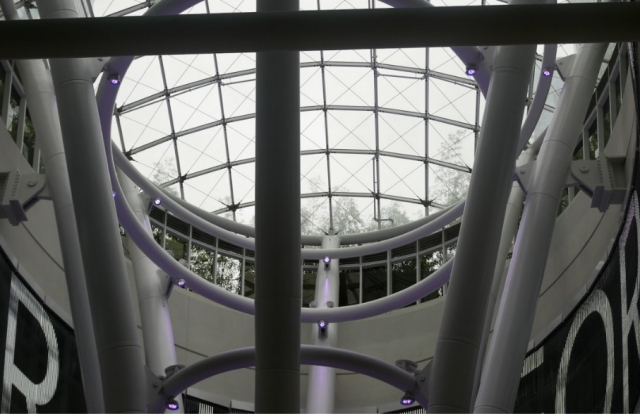 Overhead, a giant domed skylight Image: Domed skylights bathes the Grand Hall with natural light.
Within the Transit Hub there are various access points to connect with surrounding buildings, shopping facility and transport services. On the fourth level there is public access to the urban green roof park with child friendly play areas, water features and walking trails with exercise equipment.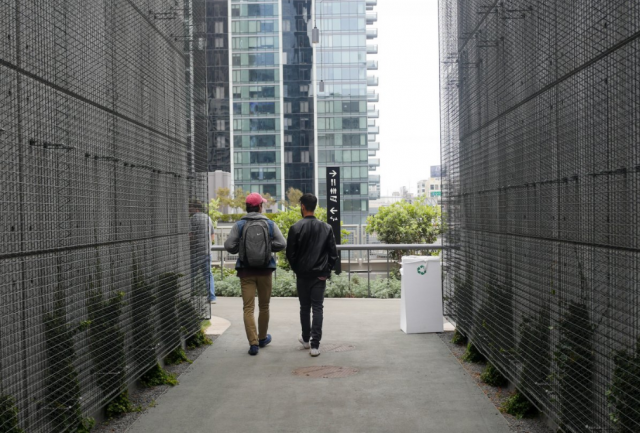 The green roof park is wedged between existing building over a length of 6 city blocks and has not disrupted the road or pedestrian traffic infrastructuire since completion.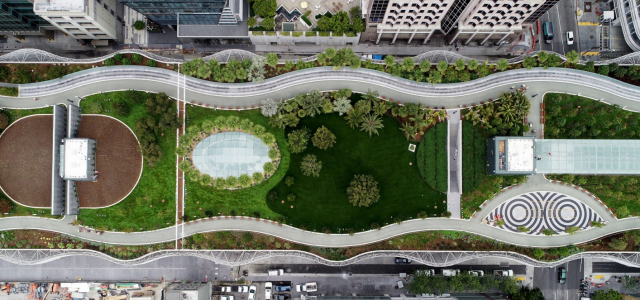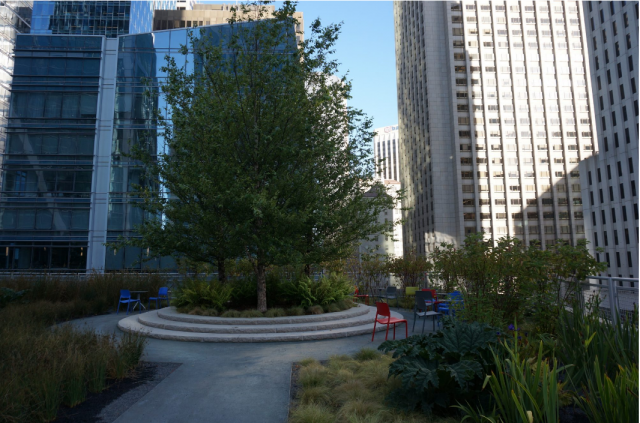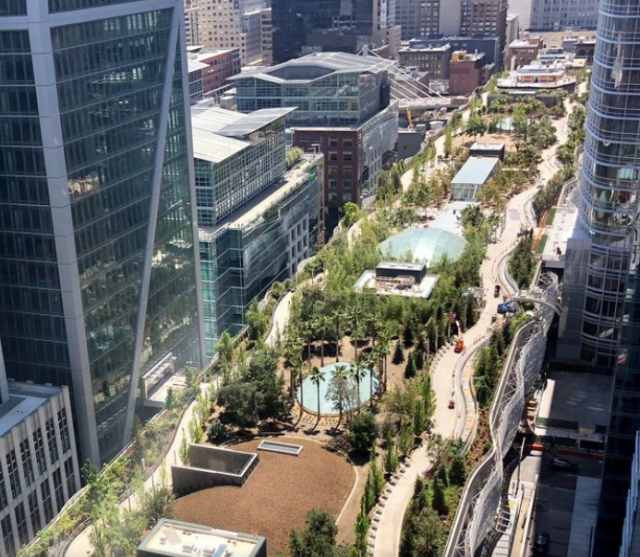 Image: How green infrastructure can be seamlessly incorporated into into existing grey infrastructure.
NOTE TO SELF FOR CITY PLANNERS, ARCHITECTS & LANDSCAPE ARCHITECTS - IT IS POSSIBLE.
THINK GREEN ..... USING PLANTS AS THE SOLUTION.
Matt Dillon
GRA President.
2018 Australian Institute of Landscape Architects VIC Award  – Aspect Studios – Category – Small Projects – Tarrawarra Abbey
OUR Congratulations to Aspect Studios and all the team at FYTOGREEN AUSTRALIA that designed and installed the green roof.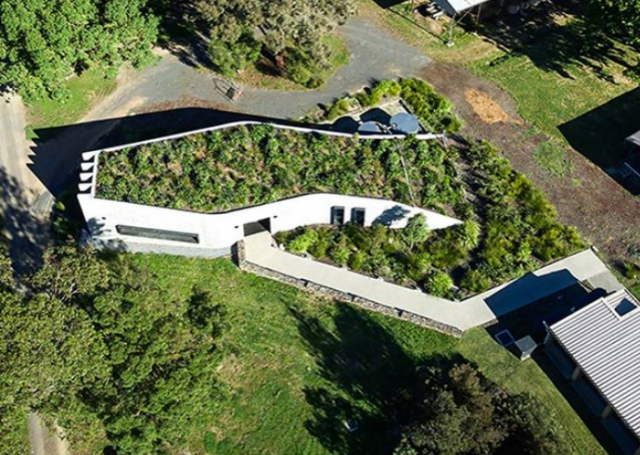 267m2 – Semi-Intensive Sloping Indigenous Roof Garden at Turrawarra Abbey
Fytogreen DESIGNED installed a 200mm deep profile picturesque roof top garden on the new Fire Shelter at Tarrawarra Abbey.  Part of the roof garden includes a 22ø slope section with a 300mm deep profile. A total 2,100 plants were used, spread between 24 species.
As a response to the potential threat on extreme weather days, the green roof to this building can be wet-up via the sub soil irrigation system using site captured water with a pump on generator power.
AWARD WINNNING PROJECT:  2018 Australian Institute of Landscape Architects VIC Award  – Aspect Studios – Category – Small Projects – Tarrawarra Abbey
PROFESSIONAL GREEN ROOF DESIGN TIPS_IRRIGATION 
This is a new addition to our Newsletter because it's important that we share information for Professional Development.
 We all know that global temperatures are following suit with heat waves wrecking havoc across the planet.  2018 is on pace to be the 4th-hottest year on record. (Source: National Oceanic and Atmospheric Administration (NOAA) via CNN).
This underlines the importance of considering very carefully the requirements for inclusion of permanent irrigation systems on intensive green roofs and in planters, whether they're in London, Aberdeen, or wherever.
The total absence of or the provision of inadequate irrigation systems is one of the commonest reasons for planting failures on green roofs or within planters at either ground or roof level – regardless of rising heat rates.  Here we take a quick look at some of the pressures and solutions for providing much-needed irrigation to our green spaces, but with an emphasis on green roofs.
With increasing urbanisation and higher density living, planners, landscape architects, and architects are trying to provide more affordable, high-quality, desirable living spaces that each have a sense of unique identity.  And these locations very often incorporate green spaces or green elements within their designs.
This is all well and good.  However, without providing the necessary elements for the plants to thrive, i.e., light, water, oxygen, carbon dioxide, nutrients, and a means to anchor their roots, no matter how well-meaning the intentions are, the long-term performance of the trees, shrubs or vegetation is undoubtedly compromised.
There are numerous permanent irrigation solutions available on the market, supplied either as part of the planter/green roof solution or as optional extras – and these can either be automated or manually operated.
Permanent Irrigation Components
Typically, but not necessarily exclusively, a permanent irrigation system includes the following components:
1. Mains water and power
2. Tank, pump and housing
3. Control box or programmer
4. Water feed pipes, solenoids and associated signal cabling
5. A means of applying the water, i.e., drippers or pop-up sprinklers
6. Finally, training!
There's little point in offering an automatic irrigation system unless the operator understands how to program and operate the controls.  Training for the FM (facilities management) provider or client is very important unless the irrigation system is operated remotely by a third party via the web.
This all might sound a bit complicated and another problem to think about, but you might be surprised at how compact and simple some of the systems are.
Built-in Irrigation Reservoirs
Alternatively, if your pockets don't stretch for an automated system, then there are many other non-automated solutions that could make a big difference to the performance, health and longevity of your planting – if there is a maintenance provider to actually manage them, regularly.
Uniform planting – where there is a single form of planting such herbaceous perennials within an area of green roof then the application of water can be controlled by a single solenoid – a pressure compensated drip line can be installed and secured on the substrate surface, usually under the mulch layer.  At the appropriate time of day (or night) the irrigation controller turns the water supply on for a set duration so irrigating the plants uniformly.
Mixed planting – where the planting is mixed, i.e., lawn, trees and herbaceous, then the theory remains the same but the method of application may vary, i.e., drip line for some areas and pop up sprinklers for the lawn.  Each distinct type of planting could require its own solenoid to take into account the duration and quantity of water that is required for that particular type of planting.
Over application – to avoid over application of water to the planting beds, a simple soil moisture meter or rain gauge is incorporated into the control system circuit.  This enables the irrigation controller to tailor the amount of water applied to each of the areas.  However, owing to the proximity of some green roofs to building facades and the potential problems this could present with regards to rain shadow, or that radiated from the adjacent surfaces, more than one moisture sensor may be required and each one carefully located to reflect an accurate and true moisture reading.
By specifying the correct green roof system or planter to suit the final planting density and, very importantly, the carefully considered plant selection, applying sound annual horticultural practices such as mulching, feeding, a structured maintenance programme, and installing plants at a size that enables slow acclimatisation to their new environment can mean less reliance on expensive permanent irrigation systems.
It's simple, unobtrusive and I expect most people wouldn't even realize what was inside it as the pump operates during the night when the garden is less frequented. Alternatively, for larger and noisier units, the tank, pump, and controller can be located within a dedicated plant room away from the garden.
Consider Irrigation of Intensive Green Roof Systems Early
None of the above removes the requirement for good sound horticultural practice such as weeding, seasonal mulching, thinning out the plantings, appropriate feeding or installing the plants at a size that enables them to slowly acclimatise to their new environment.
Nor does it mean that the planting scheme should be less well adapted to cope with those peaks in temperatures that we're increasingly experiencing.  Including an irrigation system shouldn't be seen as a temporary fix to enable unsuitable plantings to struggle through prolonged periods of high temperatures.
We're seeing increasing requests from clients to retrofit permanent irrigation systems on established, but possibly struggling, green roofs and planters.  These retrofits are not only expensive, but cause disruption to tenants and client who are occupying the premises – disruption and expense that could have been avoided with more initial discussion during the concept and design stages of the project.
So to summarise, we are undoubtedly experiencing more frequent periods of unseasonably higher temperatures.  Combine this with the already demanding environments of roofs, planters, and facades where we expect plants to not only grow, but to thrive.  We need to be re-looking and re-appraising all aspects of the systems that we are offering – and asking ourselves 'Can we do better?'  Only in this way can we help, in our small way, to make our urban spaces the pleasurable environments that they really ought to be
---
 EVENTS
2018 National Landscape Architecture Awards
The 2018 National Landscape Architecture Awards will be held on Thursday 11 October as part of the 2018 International Festival of Landscape Architecture, to be held in the Gold Coast, QLD.

JOIN IN for an evening of friends, food, drinks & celebration, as we celebrate and recognise the very best of Australian landscape architecture. As the first major event of the 2018 International Festival of Landscape Architecture, the National Landscape Architecture Awards brings our industry together to mark another year of exceptional achievement in shaping Australia's landscapes.

The Australian Institute of Landscape Architects (AILA) is a celebration of the leading projects shaping green, open and public spaces across Australia. The annual awards program acknowledges the growing impact of landscape architecture on the spaces we inhabit, and recognises projects that stand out for their innovative approaches, that push the boundaries, or are considered to be of national significance.

 

 

 
---
Please stay in touch via our 

Facebook

, 

Instagram

, 

Twitter 

or 

LinkedIn

. We'd love to hear from you!
NATIONAL NEWS
INTERNATIONAL NEWS
---
RESEARCH UPDATE
---
RECENT PROJECTS
Fytogreen Hydrocell 40 / Eureka turf

Facebook HQ's rooftop park designed by Frank Gehry.

Angel Hospital, Venice

 
For more projects and details, please visit our Project Gallery.  
---
THANKING OUR SPONSORS!
DIAMOND SPONSORS:

FYTOGREEN AUSTRALIA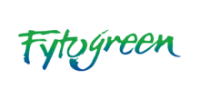 GOLD SPONSORS:

INTERNATIONAL LEAK DETECTORS / THE GREENWALL COMPANY / SIKA / ENVIROSYSTEMS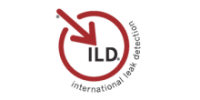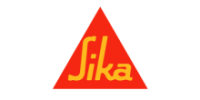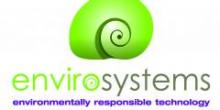 SILVER SPONSORS:

ANDREASENS GREEN / KNAUF INSULATION / THE HILLS BARK BLOWER / DCTECH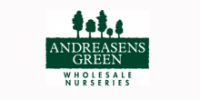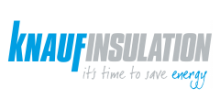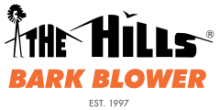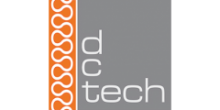 JOIN GRA & BECOME A MEMBER
As a not-for-profit association, we depend on financial payments for membership in order to provide the website services. In order to promote our industry and raise general community awareness GRA has provided FREE membership, however, this has a limited website access. Paid membership provides access to all areas of the website. For our current sponsorship pricing, please click here.
---
That's all for this edition of the newsletter. Please stay in touch via our Facebook, Instagram, Twitter or LinkedIn. We'd love to hear from you!