GRA PROJECT NEWS
PROJECT: Biophilic Design by FYTOGREEN AUS

LOCATION: 21 Harris Street, Sydney / Atrium Levels 1 - 7

Fytogreen's FytoArbour System is Fast becoming a Stunning Success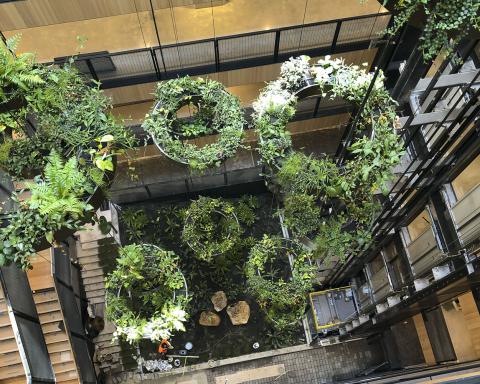 Not all vertical garden systems are created equal. The longevity and sustainability of a vertical garden corresponds to the quality and design of the system, particularly its suitability for the intended purpose and installation context.
Fytogreen offer the widest range of bespoke greening solutions on the market, offering multi-dimensional systems that increase the diversity, quantity and density of biophilic design and the industry know-how to create brand new solutions if required.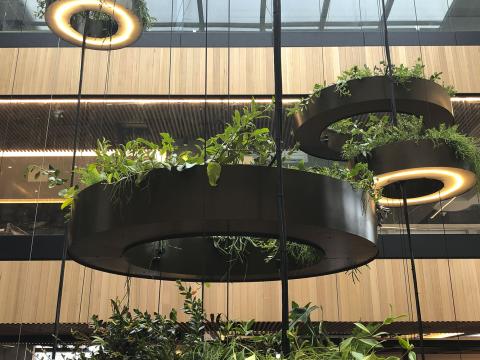 One of Fytogreens latest products in vertical greening is the FytoArbour, an ultra-lightweight, self-contained hydroponicgarden that can be suspended or mounted above the ground and we have had an amazing positive feedback from the recently installed projects.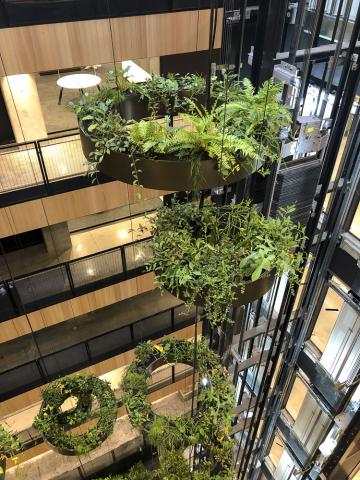 IMAGES ABOVE: 21 Harris Street, Sydney. FytoArbour Images at installation, Atrium Levels 1-7.
The planting pallet has carefully been selected to create a cascading feature that will be simply stunning in 6 – 12 months.
FOR MORE PROJECTS LIKE the Victorian Desalination Plant Green Roof visit our GRA website.
Image: Victorian Desalination Plant Green Roof (Installation, Maintenance & Supply by Fytogreen Aus)