Atlassian Hybrid Tower
PROPOSED ATLASSIAN TOWER FOR SYDNEY CBD.
Unfortunately, the perfect Green storm only occurs on a new development when there are clients like Atlassian; designers like SHoP Architects from NYC and BVN from Sydney. Similarly, Stanley Quek from Frasers pushing for 'One Central Park' on Broadway. These iconic projects occur because they are commercially driven based in sound CSR principles and not because of sustainable, innovative government planning codes demanding them.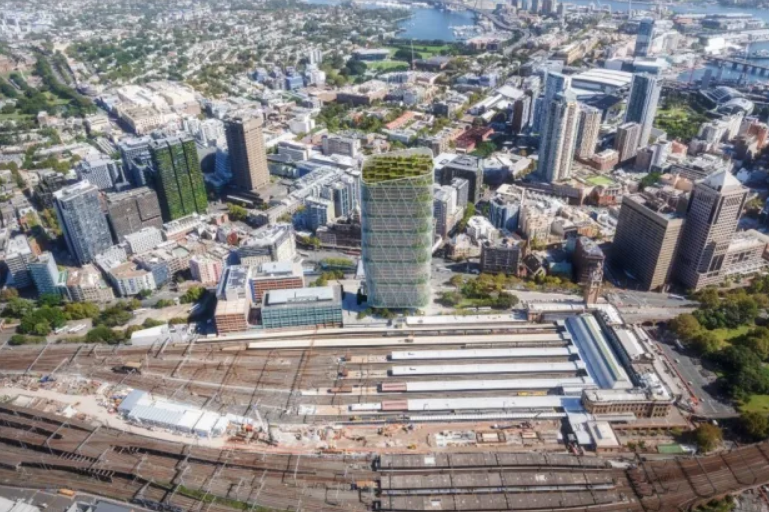 Image: Atlassian Tower will be the new centrefold for the Central railway tech Hub extending to Eveleigh in Redfern, Sydney.
Courtesy: Financial Times
Atlassian, the Sydney based, Nasdaq-listed software company has confirmed plans for its 180-metre, 40-storey Sydney office tower which will incorporate 'interior biophilic design' and possibly acheive 'carbon neutral' ratings using laminated timber construction (as a carbon sink); interior planting (providing higher air quality); natural ventilation and solar systems.
The new Tower should establish a new benchmark for 'best practice architectural design' that positively contributes to the environment rather than adding GHG emissions. The other benchmark will be in creating a work environment that will enhance wellbeing using plant based solutions or 'biophilic design'. International studies have shown that employees enjoy profound physical, emotional and performance benefits from a proximity to plants. Concentration levels are prolonged by 15%/day; sick days are reduced; emotional stability is improved; workplace satisfaction increases company loyalty and if employees are happy then productivity increases.
Australian State Governments, in this case Rob Stokes NSW, should be incentivising companies like Atlassian and Frasers (One Central Park) for future proofing buildings with sustainable designs that enhance urban environments; improve work environments for employees and inspire greatness across our mediocre architectural city landscape.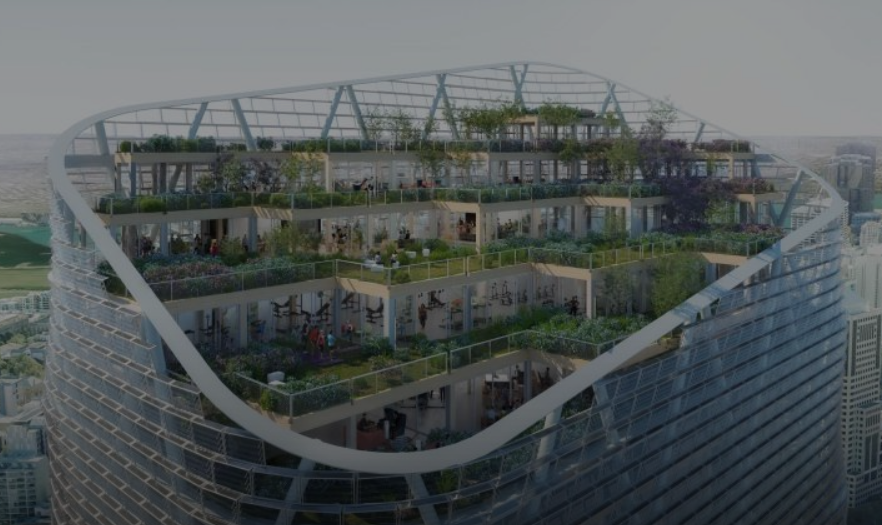 Image: Atlassian Tower Sydney: Tiered green roof providing TBL benefits
The Tower will be capped by a tiered green roof, which in essence will replace the landscape footprint that was covered by nineteenth century planning decisions. Building roof areas represent 30% of a city area and at this stage there is 'no mandate' for including a green roof in Australia. State governments have the opportunity to assist developers with rebates / greater FSR allowances / increased height allowances / tax rebates or whatever it takes to reduce GHG emissions from buildings which currently contribute 40% of global emissions. The solution can be reached with 'plant based solutions'.assisted by Green Infrastructure' Policy.
will rise above the historic Inward Parcels Shed next to Sydney's Central Station. It will be the flagship project in a NSW government-backed technology precinct that will eventually link Ultimo with Redfern on the CBD's southern edge.
The new Tower will sit next to the $2.5 billion Central Place Sydney project, a twin tower development by Dexus and Frasers Property Australia. Atlassian will be the major tenant, with 4000 staff in the tower that is likely to be owned fully or partly by a third-party investor. The YHA will take up lower floors to accommodate 480 beds and the parcels shed, which currently functions as a YHA backpackers' hostel, will be converted into public space.