AUS Tallest Building Melb
A vegetated tower that is set to become Australia's tallest building has been given the go-ahead by the government of Victoria.
Located on Melbourne's Yarra River, Green Spine, designed by Dutch architect UNStudio and Australia's Cox Architecture, will be part of the US$1.3bn Southbank, which is being developed by local property company Beulah International.

Green Spine will be a cantilevered structure composed of two towers each with a glasshouse green roof and balcony planters on each level. The taller of them will be a 356m residential building, and will be crowned by a publicly accessible botanical garden. The second 252m structure will accommodate offices and a hotel.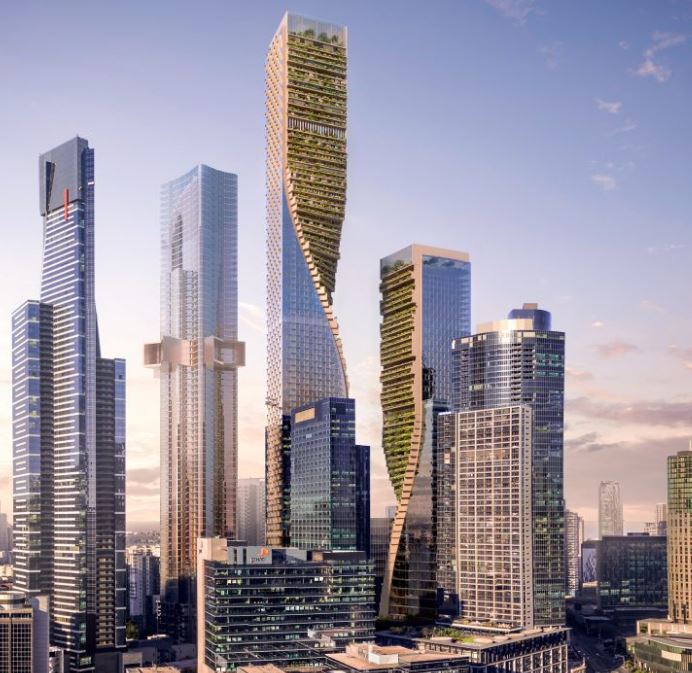 The Victorian government said that the project would pump $1bn into the state's economy, which will help it recover from the economic fallout from the Covid-19 pandemic. Some 4700 employees will work on the project throughout its seven-year construction period.

Caroline Bos, UNStudio founder, said: "Today is a day to celebrate on many fronts with the planning approval signalling a momentous achievement for all involved. We are honoured that Southbank has received unanimous support for its design.  

"From the initial concept to one that has evolved into a ground-breaking global collaborative project, the outcome is an exciting prospect, not only for the project team but for Melbourne, reaffirming its reputation as the world's most livable city."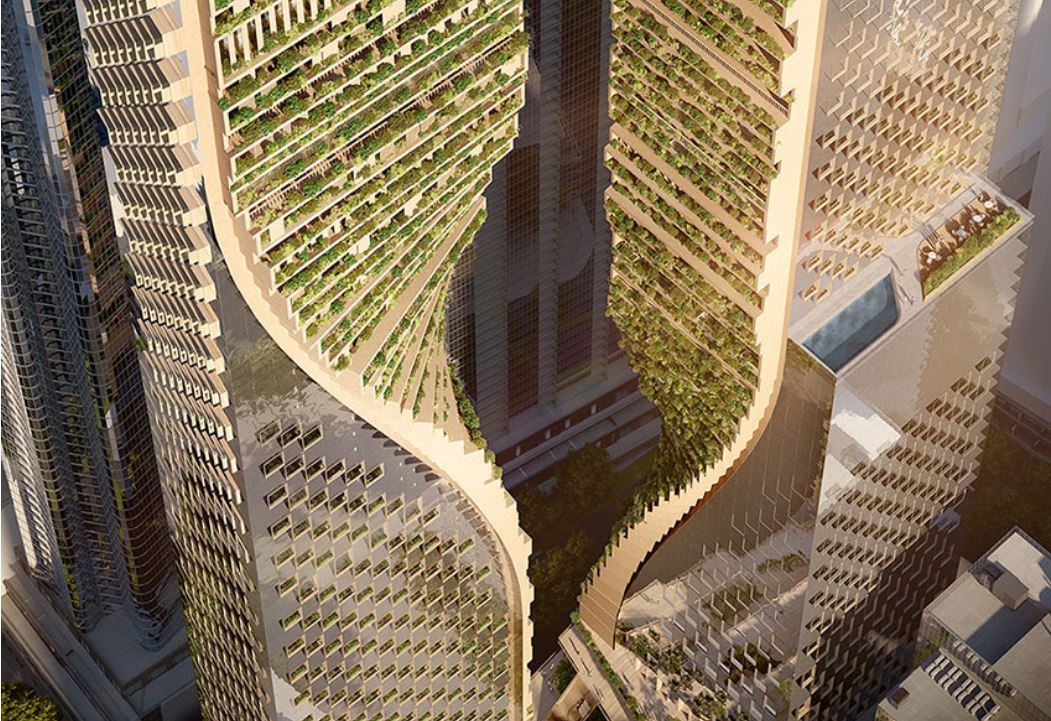 Philip Cox, Cox Architecture founder, said: "After Southbank has lain somewhat dormant for many years, our collaborative concept has the ability to truly uncover its potential, improving the urban amenity while seamlessly unifying the suburb with Melbourne's central business district.  

"The architectural and cultural impact Southbank by Beulah will leave on Melbourne is an exciting prospect and will undoubtedly set a benchmark both locally and globally, now and well into the future."

Images courtesy of Cox Architecture