Bankstown Library up for national architecture award after $22 million upgrade
The $22 million project, which officially opened in April last year, has won garlands from leading state and national architectural organisations. The latest accolades are from the Australian Institute of Architects, which announced the library as a finalist for three awards, to be presented in Sydney on July 2.
Sydney and Melbourne-based architectural practice Francis-Jones Morehen Thorp designed the library.
Project leader Simon Barr said he, senior architect Laura Vallentine and design director Richard Francis-Jones, invested "a lot of emotion" in the project to deliver the best result for the client and community.
"It's inspirational to other architects because they see it as setting the benchmark," Mr Barr said.
But he said the scale of its success came as a surprise, not only with critics and Bankstown Council – which sees BLaKC as a cornerstone of the precinct's revival – but with residents.
More than 663,000 visitors have walked through the doors since it opened, more than double the 300,000 visitors in the same period the previous year.
What many visitors may not realise is how 65 per cent of the centre is the original 42-year-old town hall ingeniously reused, upgraded and adapted into the 5000sq m, three-storey hub.
Pre-cast concrete facade sections, timber and stainless steel found new homes. For instance, wooden beams became the trunks of the "trees of knowledge" which extend up to the ceiling and out to the louvres on the windows as "leaves".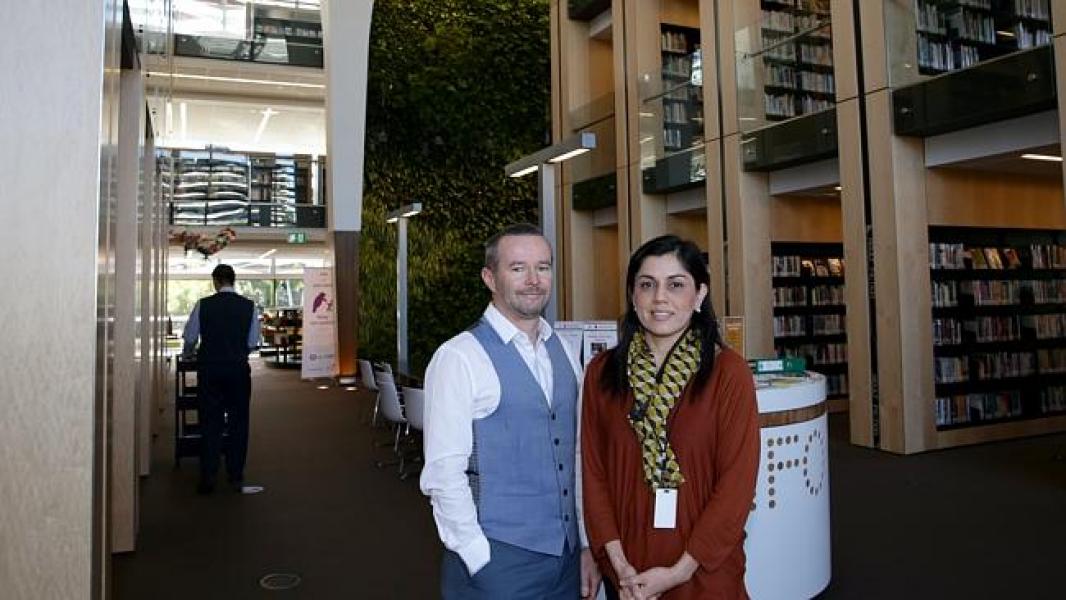 The old orchestra pit below has become a concrete "thermal labyrinth", a natural way of cooling the air, which combined with the skylight, rainwater harvest and reuse, solar panels and geothermal heat exchanger, make the centre's green credentials cutting edge.
One feature which really impresses visitors is the towering Green Wall.
More than 4300 living plants grow vertically over 70sq m, absorbing carbon dioxide and releasing fresh oxygen, which improves concentration, as countless students cramming in the library will appreciate.
Original Artical available @ Daily Telegraph