Carbon Neutral City
New York's ambitious plan to fight climate change by virtually eliminating greenhouse gas emissions by 2050 is underway — and the battle begins at home.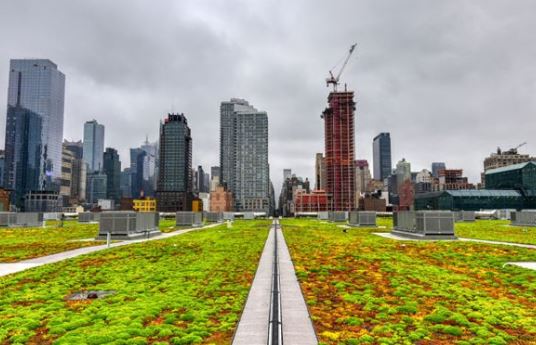 Two-thirds of the city's planet-warming pollution is produced by buildings, primarily residential ones, according to a 2017 inventory. In spite of recent efforts, impeded in part by years of intense building, the city reduced greenhouse gas emissions by only 14.8 percent from 2005 to 2015.
But the aggressive new plans passed at city and state levels which include green roof grants & subsidies could mean a fundamental reimagining of one of the world's most recognizable high-rise cities. The changes touch every corner of the housing market, from affordable to luxury development and prewar walk-ups to glassy new towers.