Chicago_Affordable Housing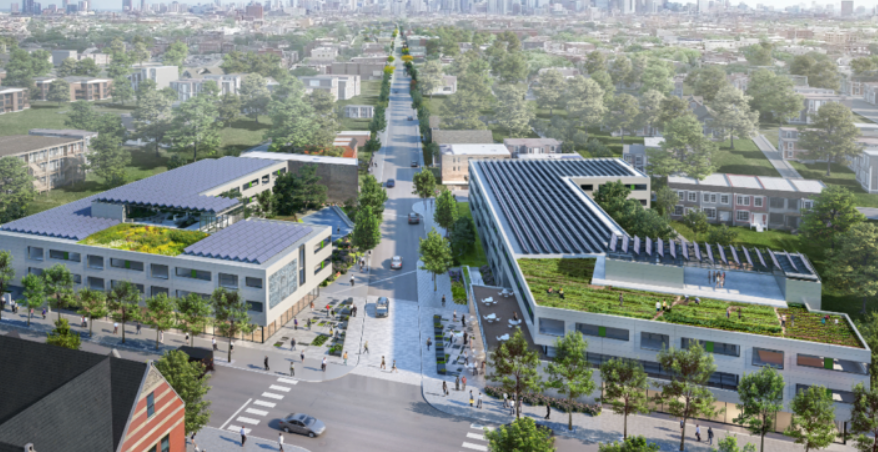 Garfield Green will meet Passive House standards, an environmentally friendly building standard that drastically reduces energy use. All of its energy will be supplied by solar panels, and most of its green roof will grow food and mitigate stormwater, according to the city statement. Planned commercial tenants will have a climate change tie-in, such as a clinic to address an increase in asthma rates, the statement said.
East Garfield Park site was "a place that would create wealth and stability and health and community,"
Ekerdt said the organization hasn't done much work on the West Side, but it has learned plenty from other local projects about how to use development to spur economic growth.
"One thing we learned with Woodlawn was that you can lead with affordable housing. You don't have to ship the poor people out," she said. "These projects are worth doing and they mean a lot to a lot of people. And you need a diversity of uses. You need a grocery store, a squash court, a day care—you can't just make a housing investment and walk away. It's investing in the people who live there."