Details Emerge for New Sydney Zoo— Greenroofs, Concrete Tunnels & Australian-firsts revealed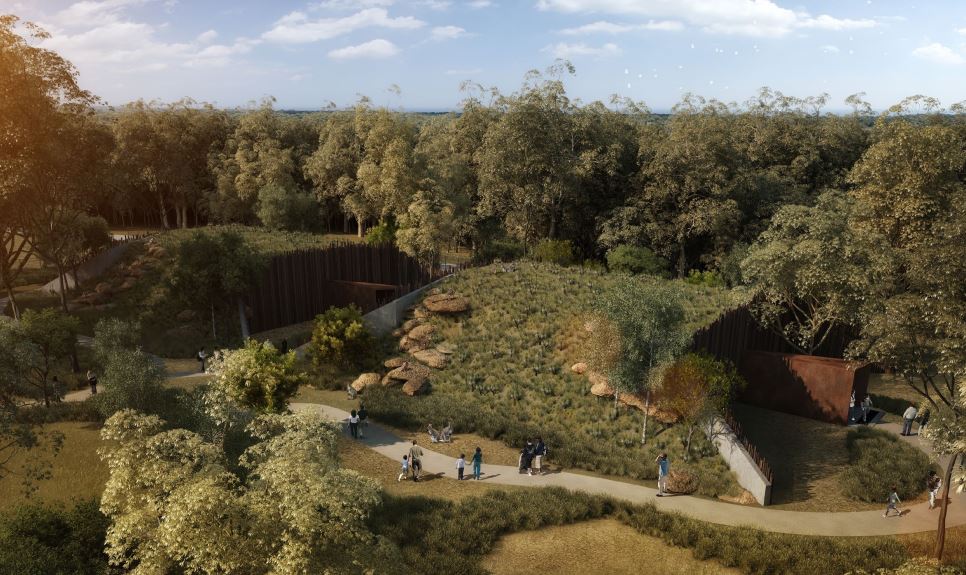 The $36 million 'Sydney Zoo' would be located within the 216 hectare "Super Park" at Bungarribee on the Great Western Highway near the junction of the M7 and M4 motorways, and see design input from ASPECT Studios (landscape architecture and masterplanning), MISHO+Associates (architects for entry pavilion and resturaunt) and Off the Cuffe (exhibit design).
Designed by Misho + Associates in conjunction with landscape architecture from Aspect Studios and masterplanning from JBA, Sydney Zoo will be located approximately 33 kilometres west of the Sydney Central Business District and feature 24 buildings spread over an irregular shaped 16.5ha site.
It will also comprise of up to 200 state of the art animal exhibition areas as well as significant public open space including active play and picnic zones, and innovative animal viewing areas, all designed by Aspect Studios.
Apart from the Australian-first in green roof habitats, the key architectural features of the Zoo will be the park's Entry and Retail Pavilion and its 'Boma' Restaurant, which will both be dressed with irregularly sized recycled timber screening.
Walls and roof structure will be made from pre-fabricated concrete tunnel sections and landscaped on top. External end walls will be lined with Colorbond metal finish in selected dark green colour. Also some of the external walls will be a combination of glass windows, louvres and solid panels with recycled timber cladding.
Read full article: Architecture & Design