Global problems, local actions: The 2017 Australian Landscape Architecture Awards
"When we look internationally at what's happening, initiatives at a local level are going to help answer some of the world's major challenges," says AILA National President Linda Corkery. "We're glad to see that landscape architects are embedding sustainable design in their projects, demonstrating that you can think globally, but act locally."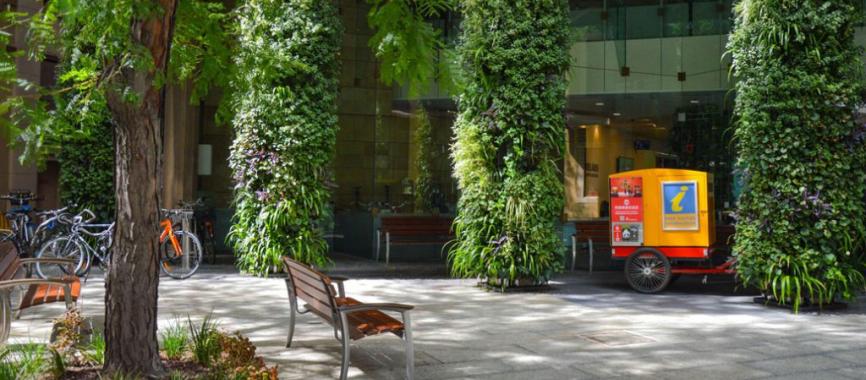 While the green-wall creates aesthetic amenity, it also harvests storm water. Image: Daryl Tian.
One project that particularly impressed the jury was Dr Libby Gallagher's Cool Streets Pilot Project, which won the Community Contribution Award of Excellence. Developed from Gallagher's PhD research at the University of Sydney, the project took a facts-based, consultative approach to the creation of a street-tree planting initiative for Western Sydney's City of Blacktown. This location was of particular importance, as up to 40 percent of the municiplaity's trees were dying within one year of their planting. The resulting diminished provision of shade exacerbated the climate challenges of Western Sydney, which experiences four times as many hot days as Sydney. Gallagher's pilot project wanted to address this.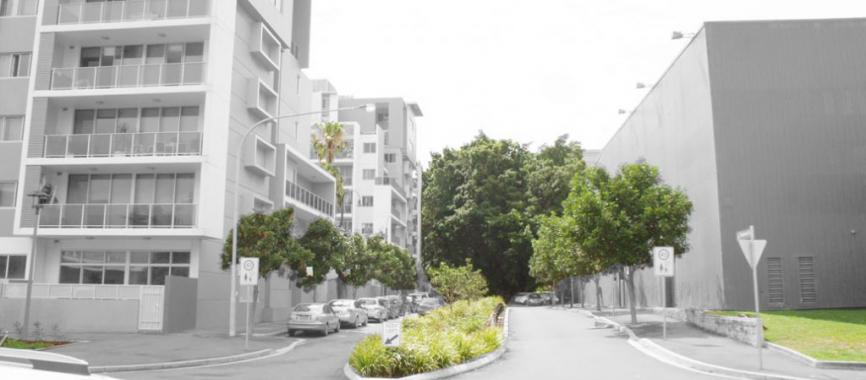 Gallagher Studios' Green Square Quality of Landscape Study. Image: Allison Sainty.
Cool Streets' demonstrates a road-map forward for municipalities suffering from similar problems across Australia, while allowing for regional variation.
"We wanted to award projects that went beyond 'best practice'," says Corkery. "Often ones that do this have plenty of 'bells and whistles' – but to be honest, sometimes a project might have too many bells and whistles. In [Gallagher's] case, you've got to look at the context for what was trying to be achieved.
Context was key in the award selection process, with this year's Land Management winner Big Plans for Small Creek, in Queensland, emphasising an important sense of place.
"Small Creek was an urban waterway reclamation project. The jury was impressed by the concerted effort made to engage Ipswich residents over an extended period of time," says Corkery. "So the dialogue prior to the project was matched by the rigour of the land management proposals that came out of it. We were quite impressed by this and we think this could be another model for cities."
The 2017 winner for Tourism was Tract Consultants' Journey Interactive Map, a digital application designed to get the general public thinking about landscape architecture via a way-finding app highlighting landscape architecture projects in Melbourne and Canberra.
"We saw this as a way to literally put landscape on the map, but also get a much broader audience thinking about landscape in the city," says Corkery. "It elevates the profession and exposes us to new audiences – which we loved. Indeed, the use of data came up a lot in projects, and it was great to see some of the submissions using Instagram and Twitter feeds to understand how people are using, or talking about public space."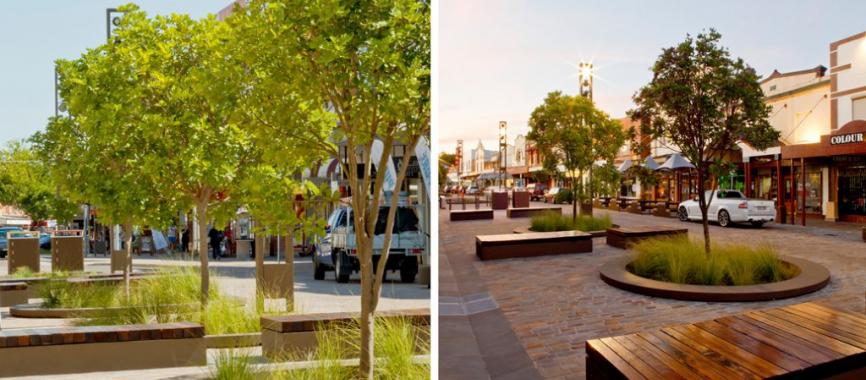 Vision of the precinct's Water Sensitive Urban Design (WSUD) tree system. Image: Simon Wood.