Going green: The Commons Hobart aiming to be Australia's first truly "carbon positive" building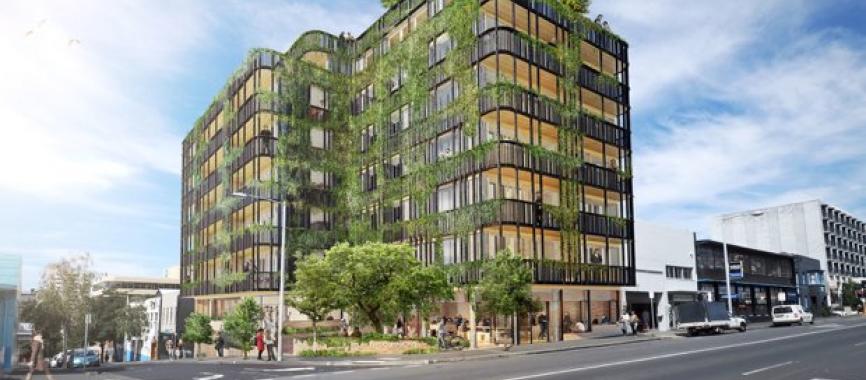 A line of architect-designed, super-sustainable, mid-rise residential buildings are growing into an interesting family of developments known as The Commons. The next will emerge in Hobart when an eight-level, nine-star-energy-rated structure comes out of the ground on the edge of the business district.
The Commons Hobart, which has ambitions to be not only energy neutral but to become Australia's first truly "carbon positive" building, will have 30 one, two and three-bedroom apartments that face north and give all buyers power-producing sun exposure along with superb views of Mount Wellington.
Like the original Commons in Brunswick, that in 2013 scooped many awards in design and sustainability competitions, the Hobart project brings together another crack creative team.
Proven "deep green" builder, St Kilda-based Small Giants Developments, and an award-winning Hobart architectural firm, Core Collective, see the black trellis-faced building – that will become entwined with greenery – as an exciting project.
The credentials of a structure that will be measured for its carbon footprint, from the moment the 450-square-metre corner site in Bathurst Street is demolished, to the actual sustainable contribution, is apt in a town "that has a lot of climate change research going on", says Core Collective's Chris Clinton.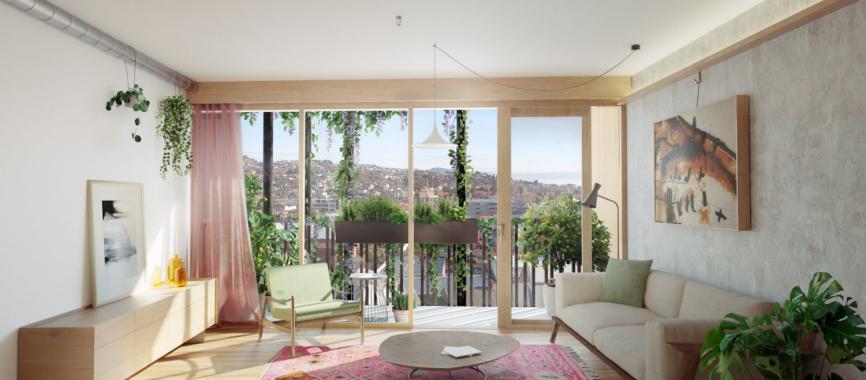 "Hobart is the launch place of Australia's Antarctic science and there are already a lot of very educated people here. So because of the big claims (for the building), we've got to get it right."
With the apartments being priced from $350,000 for one-bedroom units to $815,000 for three bedrooms, early marketing indicators reveal locals have engaged with the offering.
"In Hobart, where a lot is happening with talk of a lot of tall and quite controversial new high-rises, The Commons is a departure," says Clinton. "It's being designed for a 100-year lifespan."
Hobart's Commons is also being designed to socially connect its future occupants.
Along with the shared roof space and laundry there will also be a multi-purpose studio space "that can be used for things like cooking and yoga classes".
And beyond the proprietary residents, the building is also seeking to give back to the street, with ground-level commercial spaces and a cut-out corner that Clinton says "is still part of the building but that will become a pocket park that the public can use".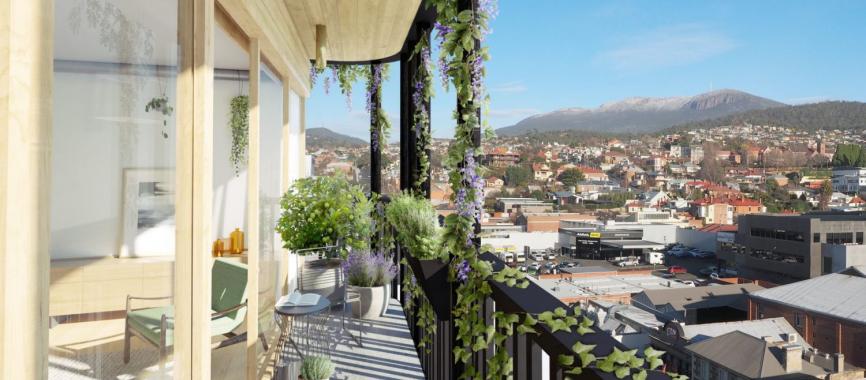 Read original article @ Domain.