Green Bus Shelters
Utrecht, a city in Holland, the Netherlands, recently gave makeovers to 316 bus stops, outfitting them with "green roofs," The roofs are covered with sedum flowers and other plants, which act as an oasis for bees. Plus, the added greenery has a slew of other positive environmental effects.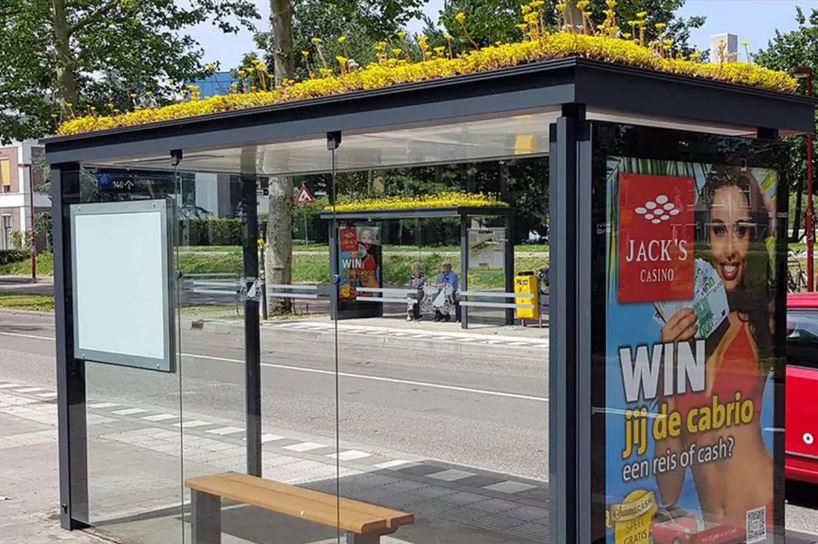 The plants will also help absorb rainwater, capture dust or pollutants from the air, and regulate temperatures. Not to mention, adding plants in urban spaces has plenty of other benefits, including: reducing noise pollution, reducing stress, increasing biodiversity, beautifying the city, absorbing carbon, and improving air quality.
In addition to the green roofs, the bus stops also feature bamboo benches and LED lights, which are much more efficient than fluorescent and incandescent lights. And to keep the maintenance of the green bus stops as eco-friendly as possible, Utrecht's municipal employees who service the bus stops travel from station to station using electric vehicles.
If Utrecht citizens find themselves inspired when waiting for their daily bus ride, the city is encouraging residents to install green roofs on their houses. In fact, Utrecht residents can actually apply for a subsidy to cover the costs of planting greenery on their roofs.