Green Roof Inspiration, Innovation, and Education with Molly Meyer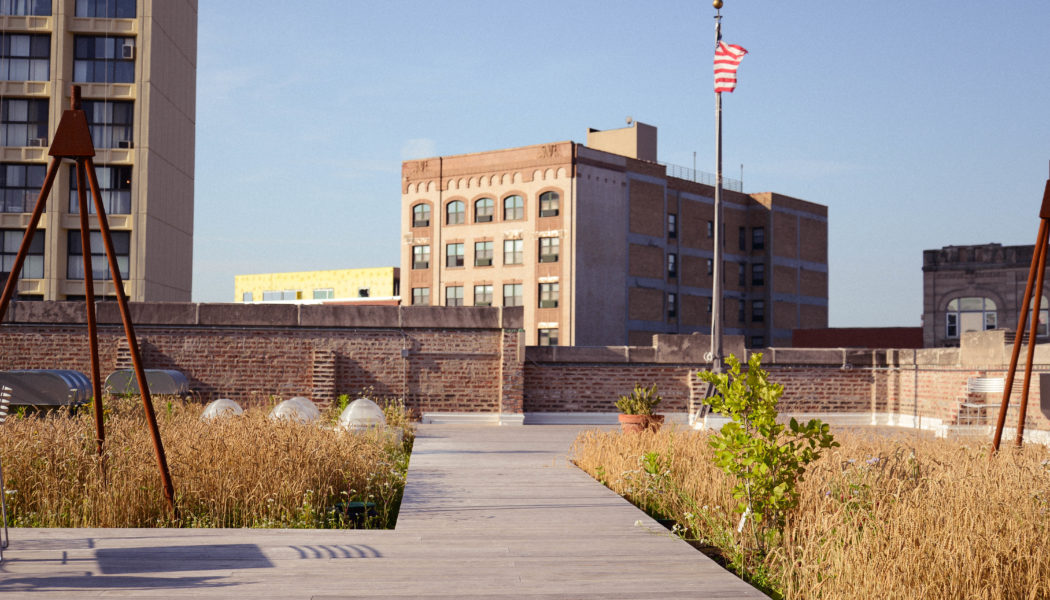 When it comes to green infrastructure practice, there isn't much Molly Meyer, GRP, LEED GA hasn't done. A quick scan of her resume leaves no doubt as to why she succeeds as the CEO and Founder of Omni Ecosystems, a company specialized in bringing life to built environments. Meyer is particularly well trained in the realm of green roof design becoming an accredited Green Roof Professional in 2009, and through Omni, has brought innovative products to a flourishing green roof market. As an increasing amount of cities around North America begin to recognize green roof benefits trough legislation and incentives, Meyer's skills and vision are remarkably well-timed.
As an innovator, a businesswoman, a student, and much more, Meyer's design profile is one to watch for progressive professionals with environmental well-being in mind. Here, Meyer talks about her background, professional practice, and Chicago's Rooftop Wheat Prairie and the factors that influenced one of the city's most celebrated green roof projects to date.
Where did you draw inspiration for the Rooftop Wheat Prairie's innovative design concept?
"Illinois' ecological history, particularly its native prairie and wheat fields, inspired the Rooftop Wheat Prairie's design concept. The ecosystem was designed, not just for one point in time, or one seasonal high-point, but with a complete vision for its ecological succession. Fast-growing annuals were sown to establish the soil quickly, soon slower-growing, more complex biennial and perennial species emerged, and finally a robust and resilient native prairie filled the roof. We worked closely with Studio Gang Architects, the client, to choose native grasses, cover crops, perennials and trees. Beyond cosmetic considerations–as a group of ecologists and scientists–we were also energized by the idea of growing a wheat field in a 5-inch-deep Omni Green Roof. The implications of growing a wheat field in the weight of an extensive green roof were really exciting and inspiring to us."
What do you feel is the most standout feature of the Rooftop Wheat Prairie?
"The quantity and quality of the grain produced is undeniably remarkable, but what I personally love about this project is its resiliency. Resilient landscapes are adaptable, functional and, on a broader level, they directly address ecological vulnerabilities. By every metric, the Rooftop Wheat Prairie is an exercise in resiliency. The wheat harvest itself was a significant disruption to the existing ecosystem, with a crew of about 10 people hand cutting the wheat with scissors. Within days, the prairie was rebounding, and after another month, evidence of the harvest was not visible. In a larger sense, the wheat prairie restores a vital stretch of landscape to the built environment. Along with the typical green roof benefits it provides, the Rooftop Wheat Prairie reclaims the cultural, social, and financial value once inherit to the natural landscape. Our team at Omni Ecosystems strives to achieve this kind of resiliency with every project, but it's particularly well exemplified with the Rooftop Wheat Prairie."