Green Urbanscape Asia 2017 Conference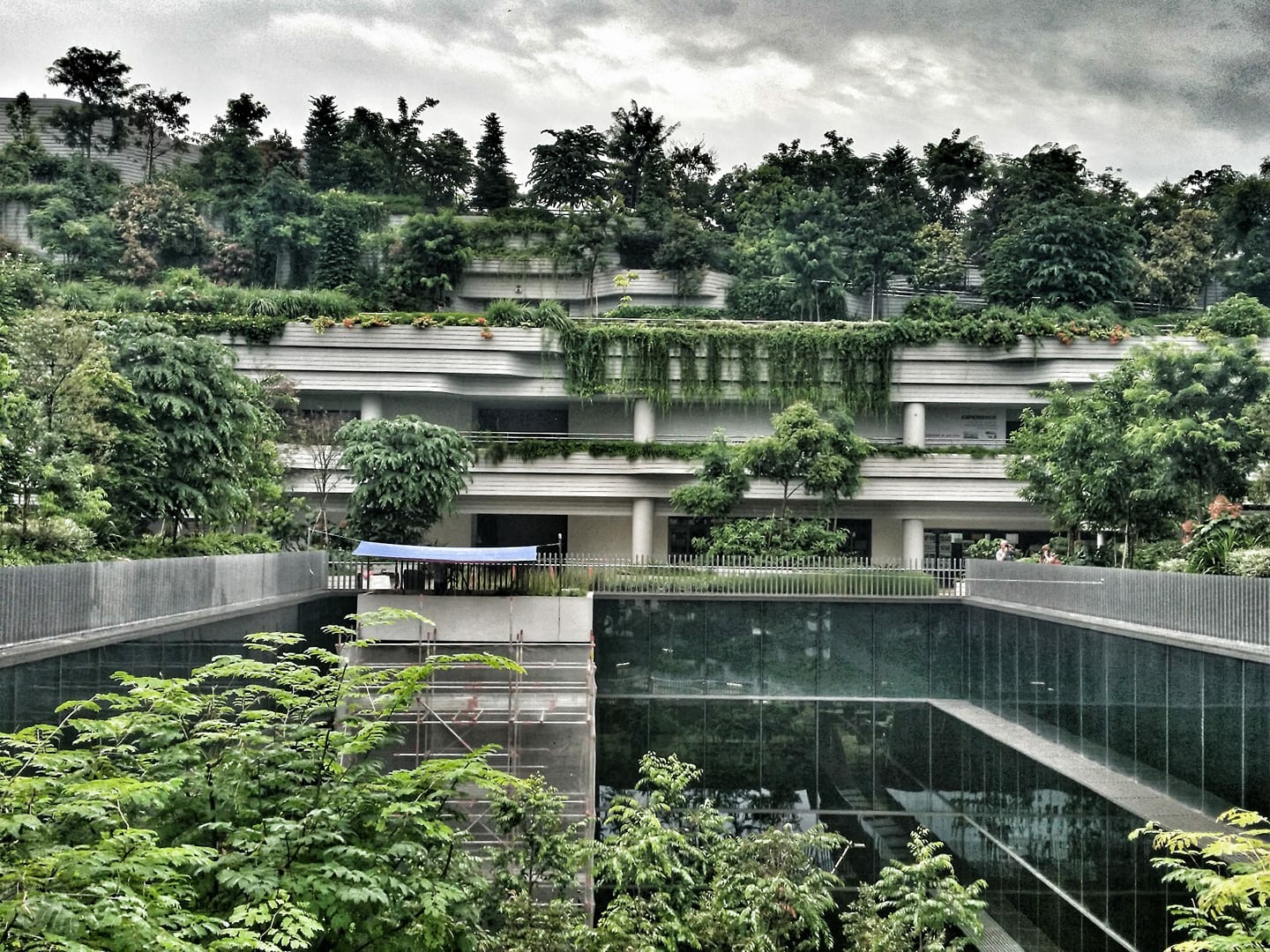 The Green Urbanscape Asia 2017 Conference, organised in Singapore, brought together important stakeholders, to share their experience and projects and discuss how dense and green building typologies can contribute to developing compact yet highly liveable future cities. The event was organised by the Landscape Industry Association (Singapore) (LIAS), National Parks Board (NParks), The Singapore Institute of Landscape Architects (SILA) and supported by SingEx Exhibitions.
The two-day conference served as a meeting place for policymakers, planners, developers, architects, landscape architects and researchers, from all over the world, and featured over 25 presentations from leaders in their field on challenges and opportunities for green infrastructure around the globe.
Remarkable projects and policies were presented by a number of keynote addresses. These included Jurong Lake District as Singapore's Newest Business Hub by Jonathan Woodroffe (S333 Architecture + Urbanism Ltd, London), great variety of projects by Gavin McMillan (Hargreaves Associates, New York) and Rasmus Astrup (SLA Architects, Copenhagen), policy updates such as Landscaping for Urban Spaces and High-Rises (LUSH) 3.0 Program by The Urban Redevelopment Authority, Singapore. Topics that certainly did get great attention were Biophilic Design and Bio-Solar Roofs, presented by Dr. Chiara Catalano (Zurich University of Applied Sciences).
Other keynotes included Professor Dr. Manfred Koehler, WGIN; Ms. Penelope Komites, Deputy Mayor, The City of Paris.
The Conference was completed on a third day with the Technical Tours and GUSA has provided three buses for three different routes. My bus (Route 1), which was, by the way, fully booked and had great mixture of professions and experts, therefore great opportunities to network, visited One Farrer Hotel, with fully operated edible green roof offering enjoyment and education of hotel-residents, visitors and patrons to the Connexion campus; Enabling Village, community park for people with special needs; Kampung Admirality, community park for elderly living in the development, also known as "Vertical Kampung (village)"; and, of course The Singapore Botanic Gardens, which has recently been rejuvenated.
Surely enough Singapore has so much to offer and so much more to explore. Don't lose the chance to visit this City in the Gardens next year for IFLA World Congress in July 2018. See you there!
Rosie Mohorko, GRA QLD Director