Implementing Biophilic Design in the Built Environment
I spent a considerable amount of time with Interface during Clerkenwell Design Week, supporting the company in hosting a variety of exciting workshops and panel discussions. We covered topics ranging from preparing for the future, to the impact of +Positive spaces on worker wellbeing and productivity.
I also spent some time touring Clerkenwell Design Week to ask attendees what they felt were key ingredients in creating a positive workspace. Many said that good levels of natural light were key, while others suggested that flowers and greenery were crucial, as well as views out onto gardens or forest scenes. They said that the inclusion of these elements help them to feel content and comfortable as they go about their jobs, not only encouraging them to concentrate on the task at hand, but making their work more enjoyable at the same time.
With these comments in mind, I presented a seminar discussing how +Positive spaces can be created through the use of biophilic design. Biophilia is a concept based on the fact that all human beings are innately connected to the natural world around us, and subconsciously yearn to be in its calming presence.
I argued in my seminar that, by incorporating natural elements into the built environment, and into workplaces in particular - the essence of biophilic design – businesses can help their team members all feel physically and emotionally healthier going about their tasks. This, in turn, can support businesses in improving their performance too.
There is a wealth of scientific evidence demonstrating that the adoption of nature-inspired interior design can have a significant positive impact on health and wellbeing. Interface's Human Spaces Report, for example, revealed that the inclusion of nature-inspired elements in office spaces can boost not just the physical health of workers, but their productivity and creativity too.
Taking into account the scientific literature on the subject, it is clear that biophilic design has a significant role to play in creating +Positive spaces that benefit both workers and businesses. But how can we ensure we successfully implement biophilic design into the workplace? What do people need from their working environment to ensure they provide pleasant, engaging spaces that inspire their creativity and aid their concentration?
Well, as people said on my tour of Clerkenwell, elements like natural light and greenery, and even views out onto gardens are vital to creating great workspaces. They can all contribute significantly to the development of pleasant, inspiring and biophilic working environments that support worker wellbeing.
However, these aren't the only way to harness the power of nature in interior design. As I explained in my seminar, the use of nature-inspired materials can also help evoke a connection to nature in room interiors. Flooring that features both the colours and the textures of wood or stone, for example, can remind people not just of the sights, but the sensations of the outside world, engaging as many of their senses as possible to maximise the impact of a space's biophilic elements.
The environment around us can have a real impact on the way people work and live. With the incorporation of biophilic design elements into offices and workplaces, it is possible for businesses to have a positive effect on the lives and health of their team members.
In doing so, they can create +Positive spaces that allow people to use them as they see fit, helping them reach their potential. The benefits are three-fold – improving the triple bottom line. It can benefit workers' wellbeing, which, in turn, can be a boost to the business as well. In addition, when we understand that our health and wellbeing is intrinsically linked to that of the environment immediately around us, it increases our empathy for protecting the environment on a wider scale.
So, get inspired by biophilic design – it is better for the people, productivity and the planet.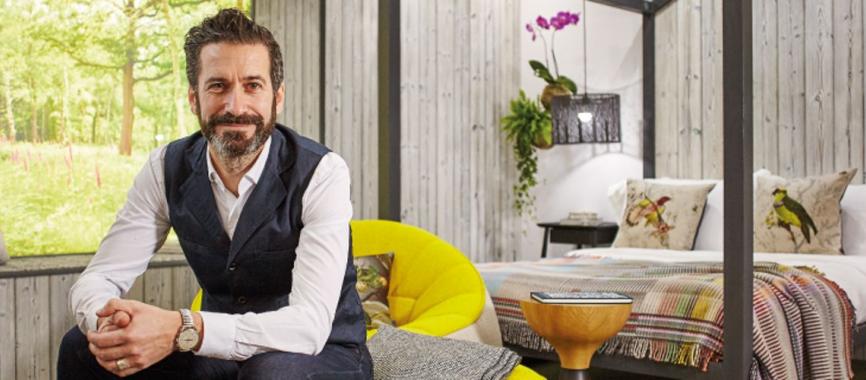 Read full article @ Interface