Landscape and technology combine to make people-friendly streets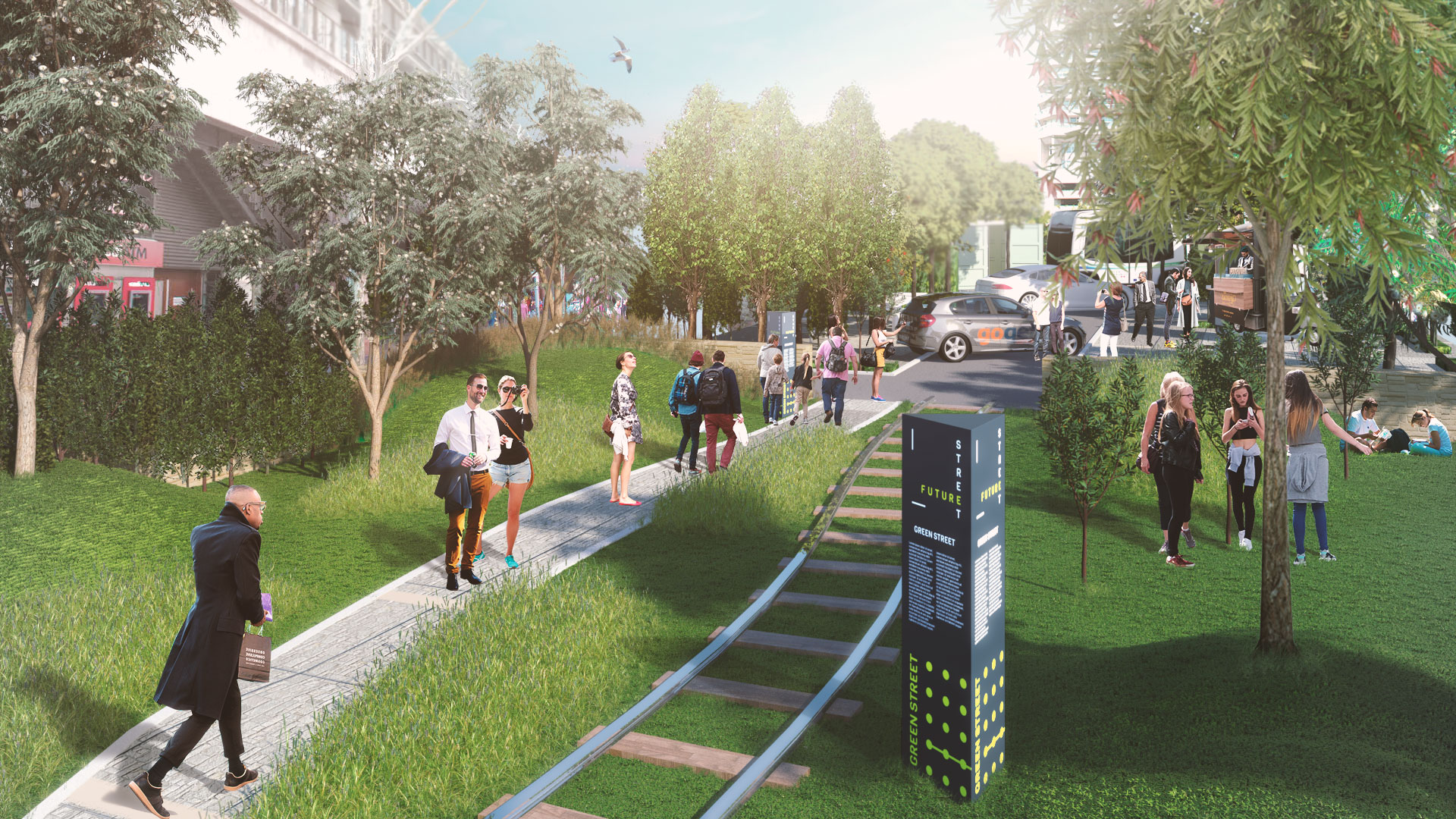 If Chris Isles thought "a good street is a place that prioritises people over cars" before the recent Future Street installation on Alfred Street at Sydney's iconic Circular Quay, he was completely convinced after this public event. 
As executive director of Planning of Place Design Group, he and his team designed, landscaped and directed this demonstration project, bringing to life the future street segmented into green and smart and book-ended by the polluted, hot, car-laden street of today, with the zippy, spacious virtual reality (via goggles) of the street of 2037.
It was part of the 2017 International Festival of Landscape Architecture: The 3rd City, which was supported by the Australian government.    
"We wanted to show that the future doesn't have to look dystopian and techy but can integrate new technologies, natural materials and good urban design principles together," says the Group's senior landscape architect, Catherine Simpson. 
"There was an abundant mix of soft grasses and mature trees, mostly native, and more drought and shade tolerant Sir Grange turf", says Simpson, while light rail tracks and bicycles indicated what was possible with different forms of transport.
"For me the highlight wasn't the physical street itself that we built, it was the 'social' street we built," says Isles.  
There were interactive playgrounds, lighting, communal dining benches next to vertical gardens and smart tables with phone-charging stations.