Landscape Park Duisburg: Re-Use of Abandoned Land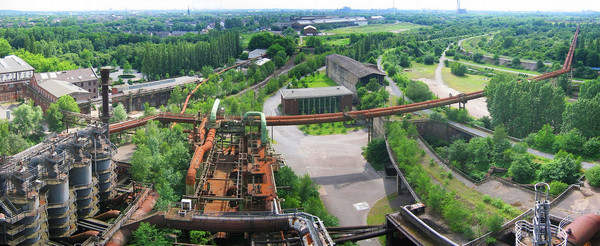 Landscape Park Duinsburg-Nord has been evolving since it opened.  Now it is hosting numerous events, such as festivals, exhibitions, sports events, trade fairs, summer cinema, local arts festivals (Ruhrtriennale), parties, and many more. The old administrative building of the AGThyssen industry is now a youth hostel, bringing life to the park. It is an amazing, successful example of how to treat abandoned post-industrial sites.  This park transformed such sites into an incredible space, combining natural and urban features.
Explore it yourself!
Read more at: http://landarchs.com/re-use-abandoned-areas/