Million-dollar green roof to be built in Waverton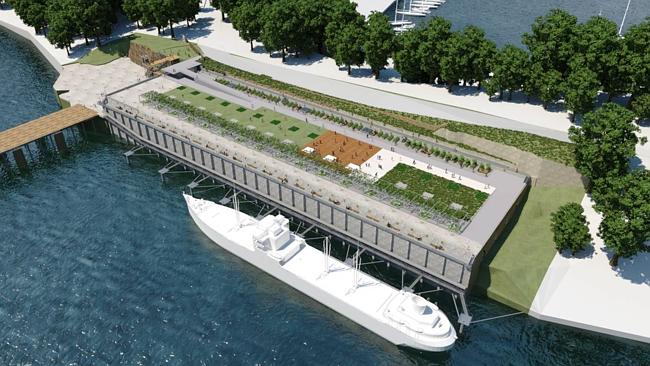 The last stage of the redevelopment of the community space will transform the old concrete and sandstone coal-loading platform into a multipurpose recreational space with spectacular views of the harbour.
North Sydney Mayor Jilly Gibson said such a large community space would be a boon for North Sydney.
"It will obviously attract local residents but I think it will attract Sydneysiders and probably internationals visitors," she said.
"The views will be absolutely world class over the Balmain peninsula and Anzac Bridge. It will become a tourist destination."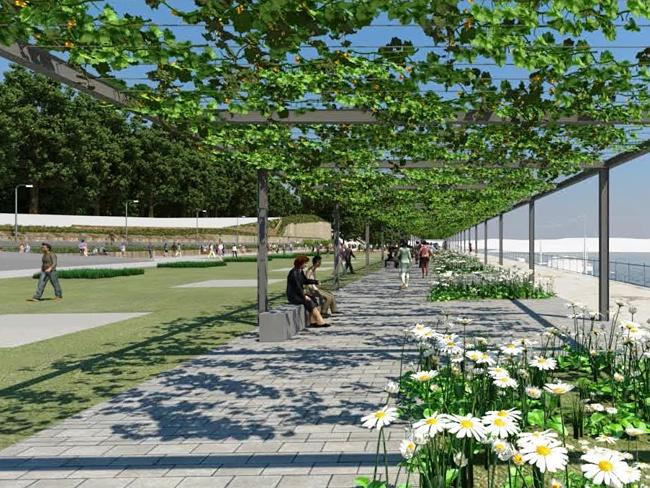 The green roof project will include harvest plots including vegetables, fruit trees and aquaculture irrigated by recycled stormwater.
There will also be a performance space, extensive seating and viewing areas, as well as heritage interpretation of the original coal loading operations.
Collected stormwater will be stored in one of the old coal loading tunnels ­beneath the 1ha platform.
A colonnade along the western edge is designed to provide shelter from sun and rain and will support solar panels.
The project was following the trend of making all community facilities multipurpose, Cr Gibson said.
"It will able to be used for low-scale activities like walking the dog and kicking a soccer ball with the children, or large-scale like concerts and big events. It will be a lovely thing to be able to be used every day of the week," she said.
The project is set to be completed in 18 months with funds already allocated in North Sydney's draft budget for the next financial year.
Other projects planned in the budget include $5.3 million to upgrade sport and recreation facilities including changing Anderson Park into a synthetic sportsfield, $4.9 million to revitalise the North Sydney CBD including lighting, streetscape and traffic control upgrades, and $3.3 million for the upgrade of the Alexander St carpark in Crows Nest.
Original article @ dailytelegraph.com.au