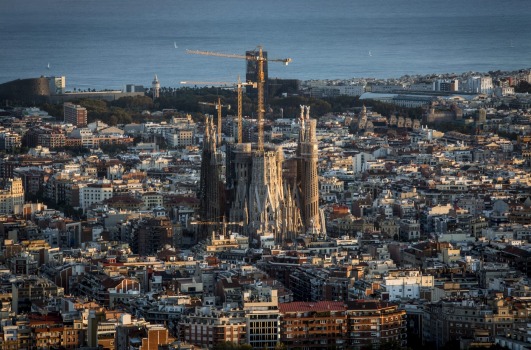 Barcelona: Dense European cities present a challenge for urban greening because nature competes for space with residential housing. Angel Garcia
In a square in central Barcelona, families with young children perch at picnic tables as traffic thunders past and high-rise blocks loom above them.
But the concrete mecca that is Placa de les Glories Catalanes is about to undergo a major facelift that will create a new green public space for Spain's second-largest city.
Starting this month, two underground tunnels will be built, funnelling traffic away from the square, Marta Pigem Jubany, a spokeswoman for Barcelona City Hall, said.
Subsequently, a park will be constructed, including a lawn and children's play area, an outdoor market, exotic gardens, water features and a performing arts space.