One Central Park Sydney | AILA Seminar sponsored by Andreasens Green Nursery
On the 4th April AILA held a seminar attended by 150 professionals to hear presentations on the design and implementation of the One Central Park vertical gardens, green facades, sunken garden, green roofs and living mall planting.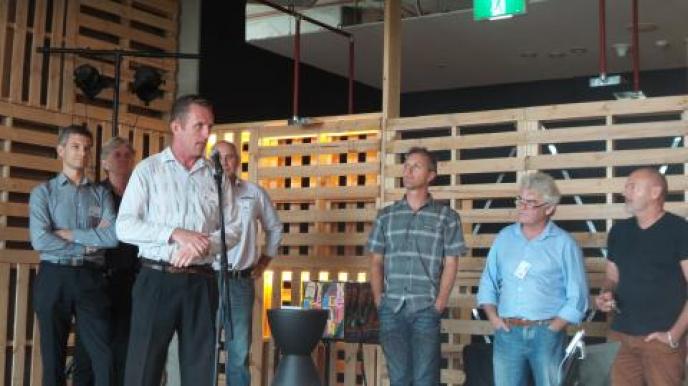 Image 1: David Duncan (GRA Board) presenting on behalf of Aspect Studios Sydney looked on by other speakers Keith Stead (Aspect), Darren Mason (AG Nursery); Mike Horne and Simon Leake (SESL).
Image 2: The OCP Sunken Garden Landscaping which is the entrance to the interior Living Mall
Image 3: The interior Living Mall receives daylight from the skylight
Central Park is one of Sydney's most significant urban infill redevelopments, occupying nearly six hectares of what once was the old Carlton & United Brewery site, bordered by Broadway and Abercrombie Streets in Chippendale. This mixed-use urban precinct includes residential (1,900 apartments), commercial, retail and new public parklands, integrating heritage buildings, sustainable technologies, a series of artworks and community facilities to create this new urban village in downtown Sydney.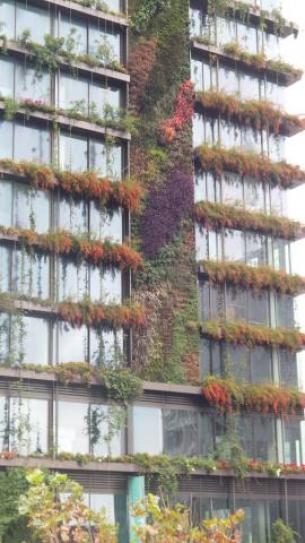 Image 4: Autumn colour on the northern facade overlooking Broadway. Vertical Garden panels (P.Blanc); planters with spill,groundcover and climbers are thriving.