QLD Big Living Wall
Queensland's largest green wall has recently been unveiled as part of a $100 million-plus glass-fronted building at Brisbane's Breakfast Creek Lifestyle Precinct.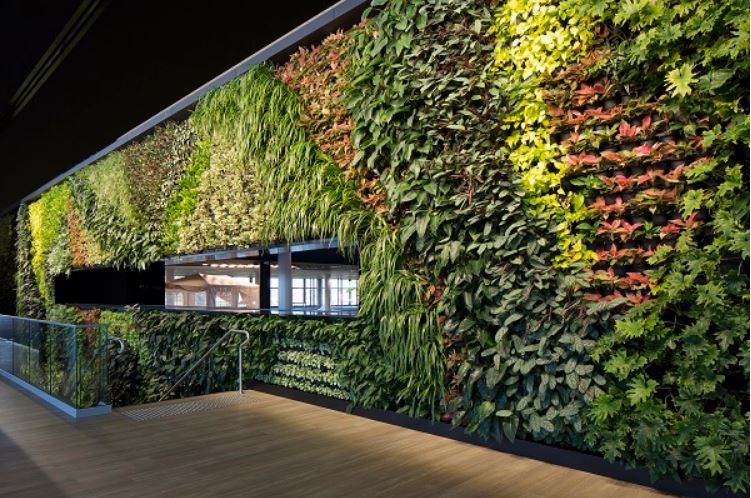 A key feature of a luxury Mercedes-Benz dealership - the auto manufacturer's largest development of its kind in the southern hemisphere  the green wall acts as a virtual 'lung', consisting of over 340 metres² of internal planting covering a total height of 15 metres and more than 23 metres in length.
With over 27 different species of plants, the palette includes the top six species that have been scientifically proven to reduce the largest number of VOC's (Volatile Organic Compounds) found present in the air.
Irrigation for the plants is harvested from rainwater tanks on the roof of the building and in an Australian-first on a project of this scale, LED Grow lighting supports the growth of the plants where there may be a variance in light levels internally.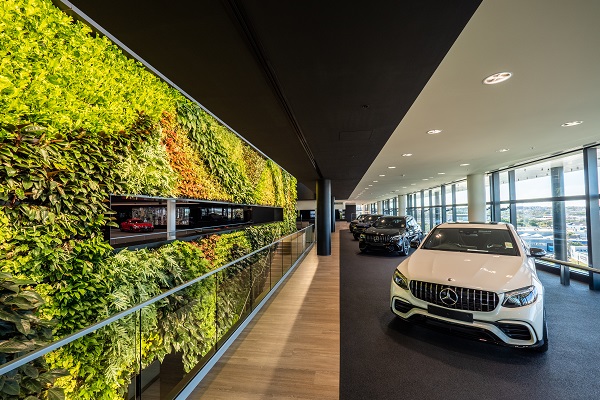 Described as having more in common with a 5-star hotel than a car salesroom, the green wall was created by the Sydney-based Vertikal Design in collaboration with LSH Property Australia, Cottee Parker Architects and John Holland Group.
Commenting on the project, Steve Riches, Project Manager at the John Holland Group, stated "Vertikal successfully sourced and installed all elements of one of Australia's largest ever green walls - on-time, cost effectively and to a great standard. The plants looked amazing from day one, and have been maintained immaculately ever since."
Green walls are a wall partially or completely covered with greenery that includes a growing medium, such as soil, water or a substrate. Most green walls include an integrated water delivery system.
Green walls are also referred to as a living wall or vertical garden.