Sustainable Urban Biophilia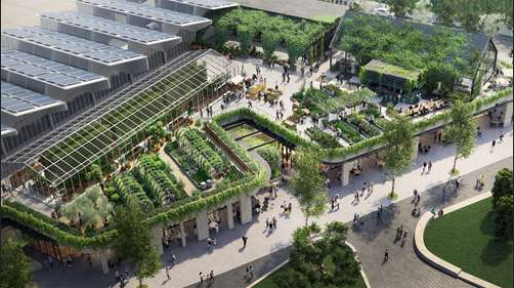 Green infrastructure ameliorates the urban heat island effect, contributes positively to liveability and enables sustainability in higher density urban environments. Greenskins (living architectures) are a more specific form of green infrastructure, including green walls and green roofs, for dense urban areas. These offer a new approach for sustainable urban biophilia and some forms can be built using the ecological design principles of constructed wetlands. The paper compares findings from two urban centres in warm Mediterranean climates. In general from Adelaide, South Australia and more specifically from university collaborative projects on particular technical and social parameters necessary to sustain Greenskins in dense urban conditions in Fremantle, Western Australia. Results from trials of a prototype greywater Greenskin using vertical constructed wetland cells are reported. Through an experimental investigation of designing living green walls in urban Fremantle, this paper challenges the conventional "triple-bottom-line" approach to sustainable dense urban systems by addressing the greater aesthetic needs of sustainability and its thinking. Here landscape aesthetics looks to the collaborative fields of urban design, environmental engineering and landscape architecture to design new urban biophilic experiences and restorative landscapes for regenerative cultural pleasure, ecological responsibility, environmental stewardship and intellectual gain.
Keywords:
 green walls; green roofs; urban density; constructed wetlands; design principles; urban biophilia
1. Introduction
Biophilic cities and their urban manifestations are dominating environmental planning and design discourses of the modern era. The specific metabolic natures of cities are changing and the traditional greening of urban fabrics are now transforming into new architectures and landscapes around the globe. Greenskins or living walls for buildings and their landscapes in urban areas are a new approach to green infrastructure for sustainable urban biophilia and some forms can be built using the ecological design principles of constructed wetlands. Greenskins reduce the urban heat island effect in cities by planting of vegetation on a large scale so that the effects of evapotranspiration, insulation and increased reflection of incoming solar radiation will cool a community a few degrees in the summer. Greenskins improve public health by adding to livability in numerous ways. Sustainability in higher density urban environments is enhanced by improved thermal performance directly by individual buildings, indirectly across cities, thereby reducing energy demand and consequently reduced greenhouse gas emissions.
The broad aim of the research outlined in this paper was to develop and trial some green infrastructure principles and parameters through a number of key design proto-type projects in Fremantle, Western Australia. Four specific and inter-related research objectives were defined around the sustainable development of these Greenskin Infrastructure projects:
Investigate the necessary technical and socio-design parameters that apply to sustaining Greenskin Infrastructures into existing urban forms;
2. Background
The first and most obvious of the biophilic design elements is the environmental features they embody, involving the use of relatively well-recognised characteristics of the natural world in the built environment.
Green Infrastructure is the incorporation (integration) of both designed and natural vegetation and green spaces in our cities for its natural resource values and for its associated environmental and socio-economic benefits it provides to people living a built environment. Green Infrastructure includes remnant vegetation, urban agriculture, city street trees, green roofs and green walls (urban greening technologies), bio-filters/rain gardens (Water Sensitive Urban Design), parks, gardens and golf courses (green spaces) and vegetated urban design. It also embodies the sustainable building materials like recycled or reconstituted paving and wall features that are typical to urban design projects, for example. By incorporating the use of Green Infrastructure in our cities, we improve the built urban environment and provide ecosystem services. Urban Green infrastructure values can be measured in terms of people's health and well-being, conservation and promotion of ecological balance, ecological footprinting, material embodied energy, greenhouse gas capture, local climate amelioration, reduction in energy use, food production and water retention (reduced storm water runoff) and improvement in water quality.
In summary, it is clear that future biophilic cities will become net exporters of food, water, energy, waste, employment and civic pleasure. They will transform the very culture and nature of what we expect cities and urban centres to be. They will become biophysically specific to their environments and their communities. They will demand new localised intellects, technologies and practices that account for sustainable economic productivity as well as their enduring and regenerative aesthetic that makes urban living meaningful in social, spiritual and ecological terms. This dynamic integration of sustainable values and their technologies will provide the new benchmarks for defining liveable "green" cities and their ultimate sense of restorative place.
3. Methods
The Fremantle Greenskins project grew from like-minded discussions between Curtin University's Sustainable Policy Institute (CUSP), Murdoch University's Environmental Engineering program and The University of Western Australia's Faculty of Architecture, Landscape and Visual Arts. The initial intentions were to organise a landscape architectural student project to consider the importance of living green walls and roof top gardens that could be applied to the central business district of The City of Fremantle. Five Fremantle sites were selected by the project research team and the initial project research was directed by a day-long seminar that included presentations by local and international experts experienced in biophilic urban design and construction, as well as local planning and heritage management issues relating to potential green infrastructure development specifically in Fremantle. The day culminated in a set of design briefs for the five chosen sites.
All in all, the respective Greenskin designs had to contend with a range of complex environmental, social, technological, aesthetic and economic considerations that were given even weight to their potential implementation. What became evident to the success of these designs was the way the project facilitated and coordinated the direct involvement of a range of disciplines and expertise interested in the designs of Greenskins. It was clear that the results of this project were to be borne in how these disciplines were to interact with each other in creative ways to achieve innovative, insightful and productive outcomes that would continue to challenge the integrated urban design fields of Greenskin development.
4. Results and Discussion
Not all design results of the Fremantle Greenskins Project will be reported here, but perhaps the most salient and successful results were achieved on the sites of the Westgate Mall and Gino's Cafe.
4.1. Westgate Mall
4.2. Gino's Cafe
For the renewable energy system, a photovoltaic array was designed and sized in accordance to the treatment and pumping system requirements for electricity. It was found that 65 panels, each of 250 Watt peak capacity have been selected for a total of generated output of 16 kW.
Construction of the three trial "swatches" had commenced at the time of writing this paper and these would be monitored for performance of plant species, irrigation water consumption and contribution to the temperature modification and aesthetic liveability of their urban environs. Preliminary findings to-date show substantial plant survival and growth rates with a particular success with succulent plant species that are endemic to the Fremantle environs. The aesthetic pleasure and contributions to urban biodiversity offered by these Greenskins in their rather bleak urban settings will need further research, although it is fair to suggest that their lush plant form and profusion and diversity of plant colour has softened and provided extra aesthetic pleasure to their urban streetscapes. Moreover, the authors are particularly keen to investigate how the successful endemic plant use, for example, could offer greater habitat opportunities for local bird species, and whether associated insect and plant disease control benefits from these Greenskin features.
These nine planter box wetland cells each had internal dimensions of 360mm W × 860mm L × 360 mm H giving a planting area of 0.31 sqm or 2.8 sqm in total and a volume of 0.11 cum or 1.0cum in total. The average Perth household (based on three persons per house) produces approximately 120 L of greywater per person per day. Of this, 40 litres is produced in the laundry and 60 litres from the bathroom (ANZS 1547:2000). Obviously, this can vary enormously day to day. Greywater irrigation rates can be applied at between 5–10 mm/day (or 5–10 litres/sqm day) for gravels and sands (DoH, 2010) as is the case for substrates in constructed wetlands and which would also correspond to the peak evapotranspiration rate for plants in summer. Therefore as testing of this greenwall proceeds it can be expected that up to 28 litres per day of greywater could be injected from a public health land application perspective and some 40 m length of wall or fencing would be required for a household of three persons. From an effective treatment of point of view, before allowing the effluent from the greenwall to enter the natural environment, the wetland surface area required has been estimated to be 10–20 sqm per cum of effluent per day or about 2–5 sqm per person for total household wastewater (DLWC, 1998). Therefore, for greywater only to ensure effective treatment this method again estimates that the prototype can treat around 28 litres/day. Data collected from recent trials needs to be assessed to see if these estimates correlate well with actual results. Nevertheless, one can envisage new approaches to greenwall construction, such as depicted in this prototype with mass production to reduce costs, can be used in fencing and boundary walls for more pleasing aesthetic outcomes or along building walls for improving interior thermal performance.
5. Conclusions
The Fremantle Greenskins Project, along with the formation of a collective of local experts and commercial operators experienced in the construction and performance of living walls, initiated the installation of two Greenskin prototypes. This project partnership continues with the universities and The City of Fremantle through its technical service division and the support of horticultural and park development experts. Monitoring of these prototypes has already verified the importance of the broad design principles of green infrastructure in general that were identified as integrative, nature-based, collaborative, evidence-based and capacity-building. Trials on the prototypes have begun to reveal the importance of the technical design parameters necessary to sustain Greenskins specifically on urban forms including substrate depth, vegetation species and watering requirements. The greywater green wall was able to demonstrate the challenges of water recycling including the need to have effective filtration systems and soil substrates to avoid sediment accumulation and excessive nutrient runoff respectively.
Other studies proposed by the universities will address the potential greater strategic planning and design moves that the City of Fremantle could initiate to consider the benefits of Greenskins as ecological islands and interconnected wildlife corridors to address burgeoning conservation, biodiversity and potential climate adaptation requirements of the City. Here lies the greater urban biophilic benefits for green cities and their complimentary green infrastructures to include Greenskins in their essential makeup and performance.
The prototype developments resulting from the collaborative and integrated fields of environmental engineering and landscape architecture provided insights to the design of new biophilic experiences and restorative landscapes for regenerative cultural pleasure, sense of place and intellectual gain. In this light, biophilic aesthetics is considered the catalytic agent for the creative integration of five green infrastructural values—environmental, social, technological, aesthetic and economic—that typically escape sustainable planning and design projects in Western Australia. Accordingly, this paper identified a "Penta-Matrix Approach to Regenerative Development" (PEMARD) for all urban renewal projects to optimise sustainability outcomes. These are the stand out qualities of this integrated scientific and artful work.
In summary, this paper promotes the urban biophilic agendas of a progressive city like Fremantle—a city that has been developing ways of achieving social and environmental sustainability goals across a range of exciting social and physical urban planning and design platforms and related projects. Above all, this paper offers a greater debate and conversation of how the Greenskins Project as both a social and technological prototype and metaphor might embrace other complimentary green values, resources and technologies as regenerative measures that tackle the perceived limitations and often isolated paradigms of urban biophilia. It does this by explaining the virtues of integrated design as being the catalytic action towards regenerative biophilic thinking. This paper has shown how local and international experts have worked together to develop a growing and collective intellect and grass-roots practice for urban biophilic action through the integrated sciences, arts and design fields of environmental engineering and landscape architecture.
Finally, we look forward to the greater regenerative thinking and debate for a PEMARD or "Penta-Matrix Approach to Regenerative Development" in our biophilic cities, where projects exploit the creative integration of five core green infrastructural values—environmental, social, technological, aesthetic and economic—that typically escape the briefs and actualities of most sustainable planning and design projects in Western Australia.
Acknowledgments
The authors wish to especially acknowledge and thank fellow researchers in the Fremantle Greenskins Project, in particular Jana Soderlund, Peter Newman, Michael Leers and Ben Alpers, and the students from the University of Western Australia and Murdoch University for all their support and contribution to this paper.