Sydney shortlisted for outstanding design in green infrastructure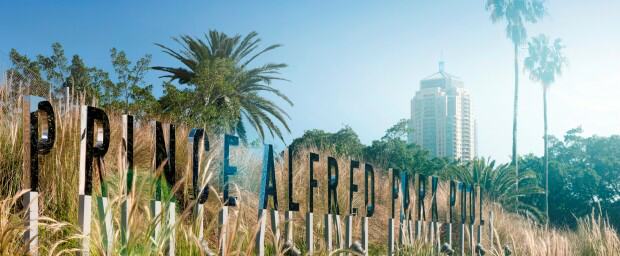 The rolling green roof of Surry Hills' Prince Alfred Park Pool has been shortlisted for outstanding design in green infrastructure at this year's national Nursery and Garden Infrastructure Awards.
The 2,000-square-metre roof is part of the City of Sydney's award-winning transformation of Prince Alfred Park and pool – a project that earned a NSW medal at the Australian Institute of Landscape Architects awards last year.
The project has been shortlisted for the green infrastructure category and is the largest green roof of its kind in Sydney, complete with a meadow and more than 35,000 seasonal and native grasses including tufted bluebells, lavender grass and short hair plume grass.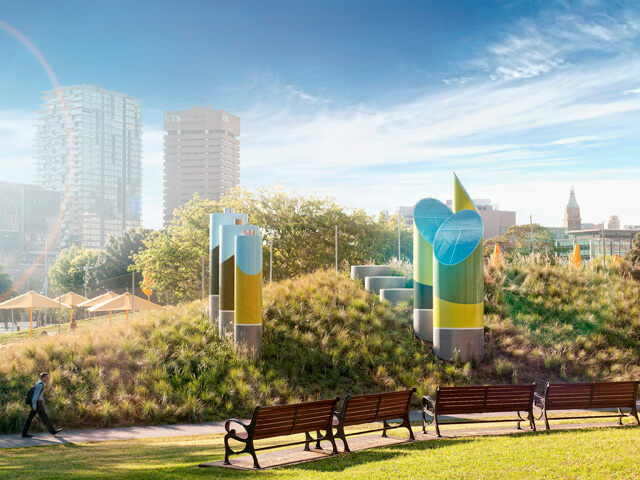 Lord Mayor Clover Moore said green roofs made the city's urban environment a more beautiful place to live and work.
"This green roof was planted two years ago and as the native grasses have matured and thickened they have created important habitat for our urban wildlife including lizards, small birds and insects," the Lord Mayor said.
"The roof offers welcome shade to pool users and reduces noise and pollution from nearby busy streets, creating an oasis of tranquillity in the park. This is a fantastic example of how living systems can be integrated into a modern building design to create a beautiful and functional space."
City staff designed the site to be a "folded landscape", integrating meadows of native grass in with the pool facilities to create a rolling park landscape.
More details: Sustainable Sydney 2030 - City of Sydney