UC makes breakthrough in green-planted roof research
UC natural resources engineering researchers are investigating the benefits of green roofs for the New Zealand built-environment and have discovered green-planted roofs do not need to be irrigated in winter or summer to thrive.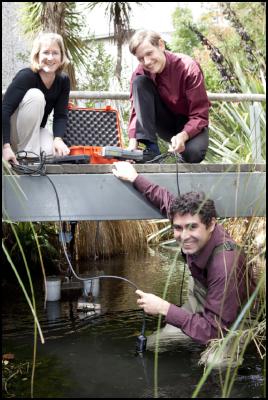 "We can confirm our green roofs are living so well 18 months after being planted and without ever having been irrigated. This coming summer will be exciting as it will be the second year of a summer without irrigation to test the systems further."