Urban Award Design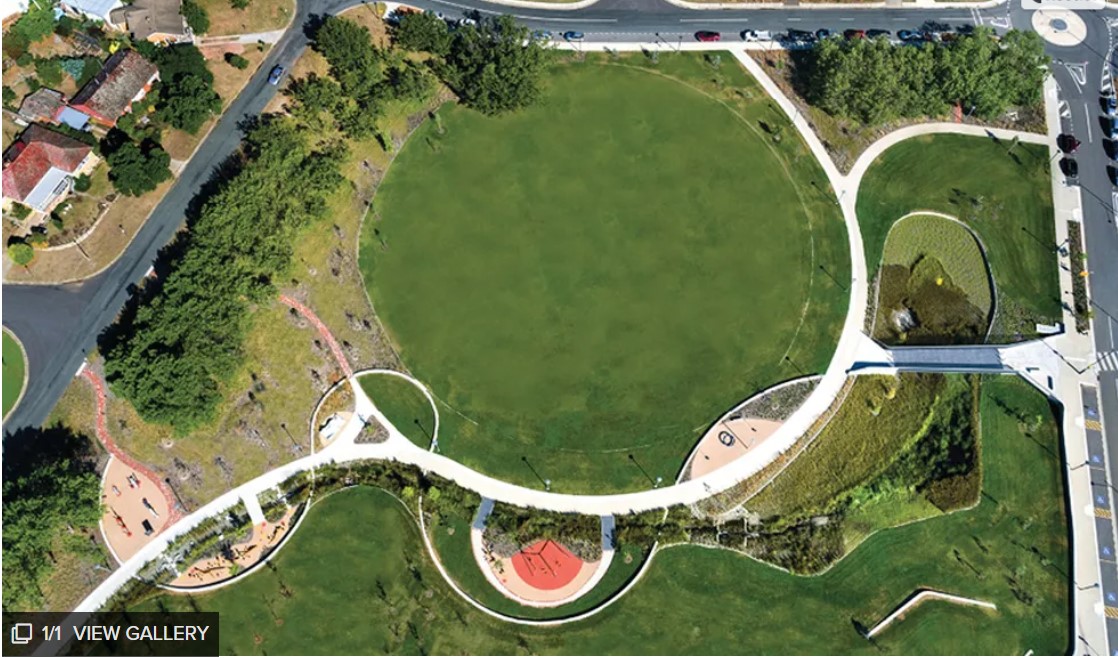 Campbell Section 5 Master Plan by Hill Thalis Architecture + Urban Projects.
2020 National Architecture Awards: National Award for Urban Design
Jury citation
Campbell Section 5 Master Plan occupies a pivotal six-hectare site at the junction of two major Griffin axes – Constitution Avenue and Anzac Parade. This ambitious urban project, encompassing five new streets and blocks, landscaped squares and a major new three-hectare green space, Hassett Park, has transformed this previously degraded corner of Campbell into a vibrant urban neighbourhood. Characterized by its generosity, with broad streets framing vistas to Anzac Parade's memorials and the distant landscape, the project has the public domain at its heart. Hassett Park is the centrepiece, calmly uniting the new precinct and the existing fabric of Campbell. Built-form controls carefully mediate between the smaller suburban scale and the new urban scale, with taller buildings placed on the avenues and parkland.
Campbell Section 5 Master Plan is an exemplar from conception through to implementation. The as-built project is a testament to the strength of the masterplan and the guidelines embedded within it. The fundamentals are robust, and the quality and detail of the public domain will no doubt stand the test of time. This project has set a new benchmark for Canberra, uplifting the amenity of the area and integrating the old and new communities in the process.