Urban farming campuses to bring food closer to consumers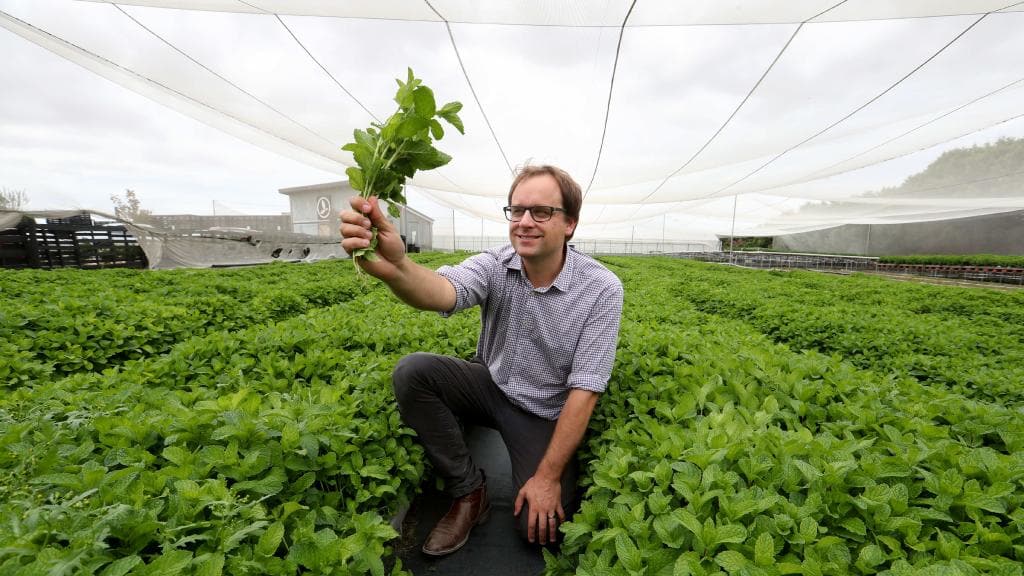 Nuffield Scholar Jan Vydra hopes a planned urban farming campus in Melbourne will be followed by others in Brisbane, Perth, Adelaide and Sydney. Picture: David Geraghty
A FIRST-generation Melbourne farmer wants to share his knowledge on urban farming by building a university-like campus in every major Australian city.
Jan Vydra, from Australian Fresh Leaf Herbs, is drawing on his 2016 Nuffield Scholarship research to develop spaces where other farmers and growers can learn about urban farming and see how it works in a real-life setting.
"What we really want to do now is take that concept and build a campus in each capital city, so we can localise produce and provide jobs to people in the industry that's in a different format," Mr Vydra said.
Each facility will include vertical farms, teaching spaces and commercial production sites. The Victorian "campus", which has been designed and already attracted investors, will be the first with plans for others in Brisbane, Perth, Adelaide and Sydney to follow.
Mr Vydra is hoping to break ground at the end of this year.
"We really want to leave a legacy. As much as we want to run a great company and we want to keep our investors happy, we also want to give back to the industry and I think we're positioned well because we've gone through all the trial and error of the technology over 10 years," he said.
Mr Vydra is the co-founder of Australian Fresh Leaf Herbs, a 3.5ha farm producing $14 million turnover annually across 60 different products.
The business was founded in 2008 with William Pham growing 2000 bunches of basil.
Two years ago Mr Vydra completed a Nuffield Scholarship funded study tour. "I was looking at how we can cultivate more horticulture produce per square metre with less natural inputs," Mr Vydra said.
"I also picked up a lot of different things about agriculture and how we could actually do it better in Australia and not just about urban farming."
Visiting Indonesia, Japan, Israel, Holland and the US, Mr Vydra took away lessons on the community and cultural impact of urban farming, as well as how purchasing habits of consumers have changed.
"Something I'm focusing on is how can I get really close to my consumer and how can I get what they need, and how can I be that authentic and trusted producer," Mr Vydra said.
ARTICLE & IMAGE SOURCE: https://www.weeklytimesnow.com.au/agribusiness/horticulture/urban-farmin...