Auckland 'behind the eight ball' in making urban areas green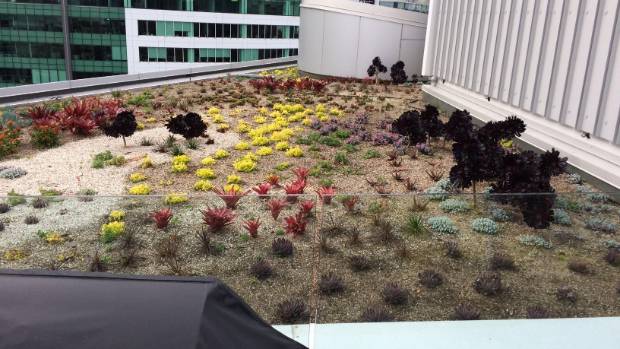 Auckland has the best climate in the world for green roofing, but high costs and few incentives means it hasn't taken off, a Crown research institute says. 
Landcare Research ecologist Robyn Simcock said Auckland was falling behind the international trend of building green roofs and walls to combat the negative effects of urban development.
Until last month no work or research had been done in the area since late 2013, she said.
"We have the information, we know how to do them, we're just not doing them. We've gotten way behind the eight ball," Simcock said. 
"It's crazy in New Zealand we've got the best climate in the world for green roofs."
A green roof is a roof of a building that is covered with vegetation planted over a waterproofing membrane. 
Green roofs extend the life of the building's roof by protecting it from sunlight. They also reduce reflection, insulate the building keeping it cooler in the summer and warmer in the winter, soak up stormwater, and filter dust and air pollution. 
Despite these benefits there are no requirements or incentives for new buildings to have them.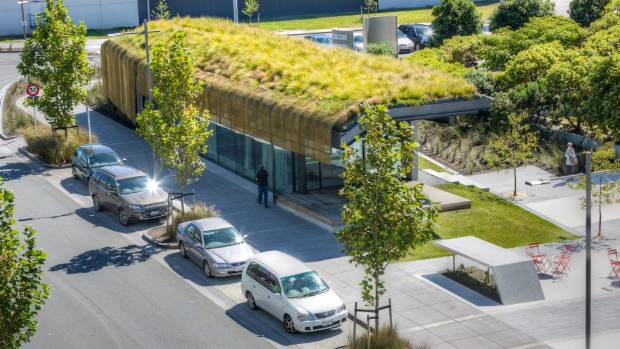 "The green is the last thing to go on a building, and it's the first they take off to save costs," Simcock said. 
In September Simcock and her team were granted funding to identify barriers to "greening" cities, and select some of the more urgent and "doable" areas and buildings to address in the next 10 to 12 months.
New Zealand Green Building Council chief executive Andrew Eagles said it was a shame Auckland had missed a significant opportunity.
"Through poor planning, and not incentivising sensible development we're allowing water to stream off our roofs, to stream off our paving into a drainage system that doesn't work," Eagles said.
"And that's pouring sewage into our harbour and our beaches." 
In the UK, Montreal, Paris and Washington councils were thinking about how to deal with rain fall, by getting it into the ground, or using green roofs and permeable paving so there was less run off, he said.
"We're a bit lazy," he said.
Auckland Council should consider incentives for making buildings green, like reducing costs for consenting sustainable buildings, prioritising consenting, reducing the number of inspections, or providing a reduced infrastructure growth charge, he said. 
One example of a successful green building was the New Zealand Insurance Centre on Fanshawe St.
In 2009 it built a 500sqm living roof planted with a variety of plant species including succulents and flowering plants. 
IAG national property manager Tim Griffith said the green roof provided the building with thermal insulation which allowed it to maintain a consistent temperature inside the building, leading to lower energy use and carbon footprint.
Auckland Council chief sustainability officer John Mauro said it was not looking into green roof incentives at the moment. 
It was in the process of cataloguing green roofs on council facilities to identify where the best opportunities would be for future greening of buildings.