Melbourne CBD Green Roof Trials
Greenery and diverse plant life will take over the roof of 1 Treasury Place to create an urban oasis, in a joint $2.5 million Melbourne City Council and Victorian Government initiative (not-for-profit Hort Innovation, a horticulture research and development company, has also contributed funding).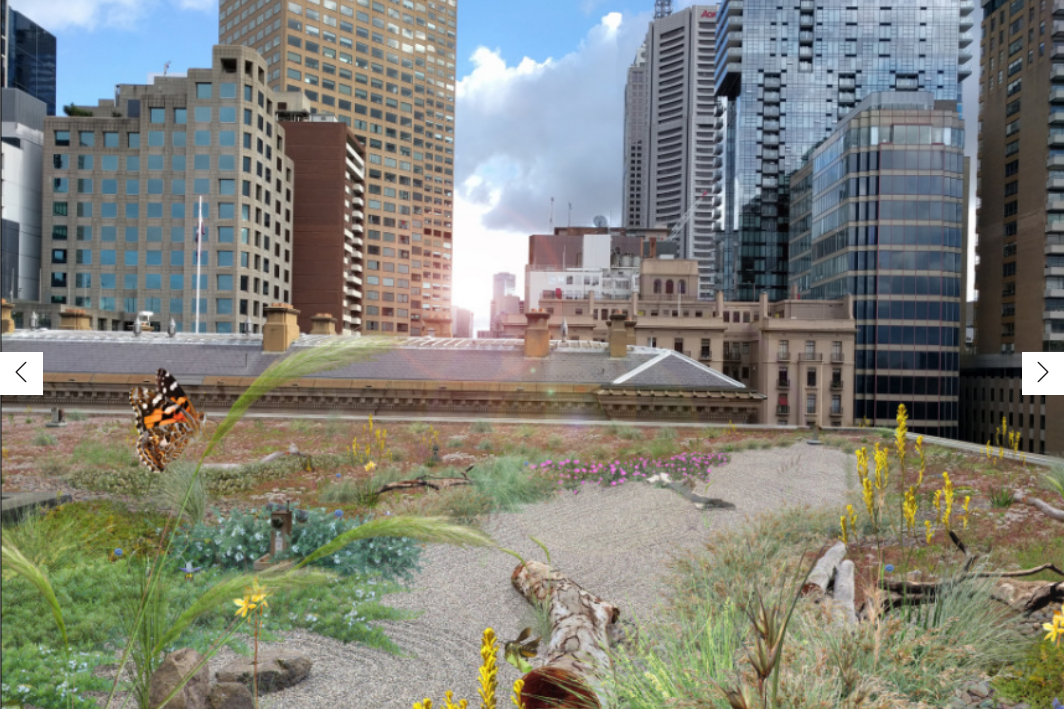 The rooftop will serve as a demonstration and research site to investigate the feasibility and design possibilities for the creation of urban green roofs in Melbourne. Green roofs have been shown to reduce greenhouse gas emissions, lower energy costs, boost stormwater retention, subdue heatwaves and improve personal wellbeing. There are currently only 40 green roofs in Melbourne. Part of the research includes determining why Australian cities have lagged behind those in Europe and North America when it comes to green roof uptake.
The design of the green roof will be by Aspect Studios, also behind Sydney's The Goods Line and the new Sydney Fish Market. Construction on the 1500-square-metre project is expected to begin early next year and be completed by June 2020.
Green Roofs Australasia is hopeful that research data will be made public asap. Raising awareness on the TBL benefits associated & the need for mandatory policy or generous incentives will progress the uptake of urban green infrastructure in Australian capital cities.
Governments must take the lead ... now.
Information: Courtesy 'Broadsheet' / Image CoM

#greenroof#greenroofs#greenwall#greenwalls #ecoroof#livingroof#biophilia#biophilicdesign #greengoals#greenbuilding#verticalgarden #greenarchitecture#livingarchitecture #livinginfrastructure#livingwalls#greenhome #livinghome #greenarchitecture