Prague_Blue Green District
Near the waterfront in the southern section of Prague, Skanska is creating a unique city district focused on sustainability, innovation, and good neighborly relations. The sale of apartments in the project, which has already started, is limited to only one apartment per owner.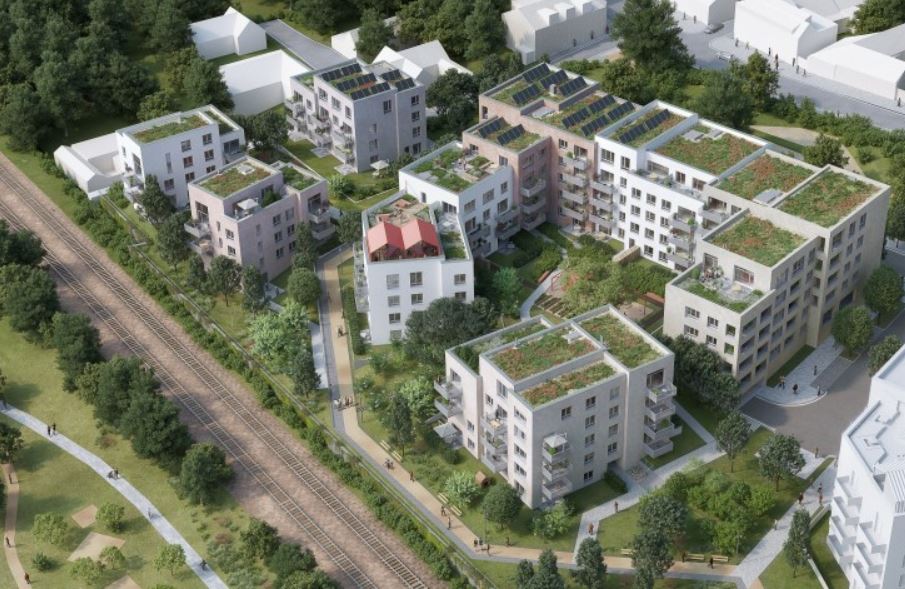 An aerial visualization of Modřanský cukrovar.
"With this step, Skanska, as a responsible developer, seeks to support the purpose for which Modřanský cukrovar is being created – building communities, neighborhoods, and cohesion of people with nature," Lukáš Maděra, sales and customer care director of Skanska Reality, said.
Modřanský cukrovar aspires to a high degree of BREEAM certification. BREEAM (Building Research Establishment Environmental Assessment Method) is an international certification method for the sustainability of buildings. It looks at not only construction but the whole life cycle of the building.
Almost all of the project's 800 flats will have elements of the blue-green infrastructure. These will help the environment by including nature in the building process. Rainwater management, biodiversity, sustainable energy, improved air quality, and reduced heat stress are all factors.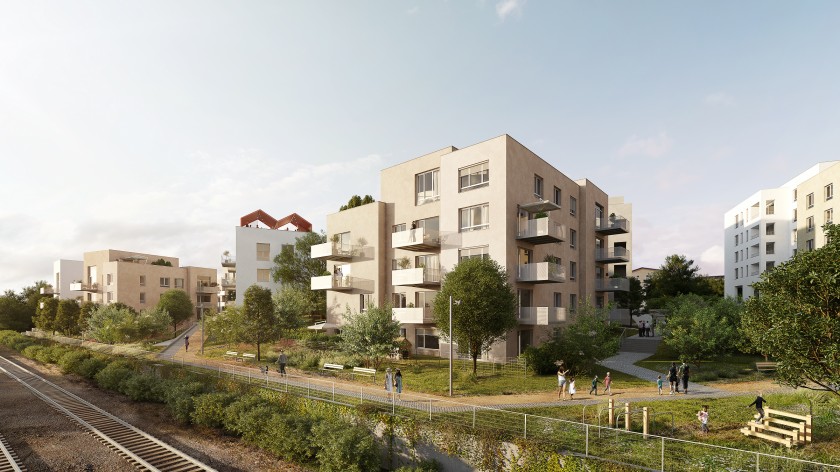 Modřanský cukrovar flats will have elements of blue-green infrastructure.
So far, Skanska has introduced new technologies in test mode in individual buildings with just dozens of flats. This is the first time these technologies will be used in a project with several stages and hundreds of apartments. For the developer, this project is a flagship at the European level, and it can serve as inspiration for its activities in other countries.
The project will use advanced technologies that not only have less impact on the environment but also save money in the long run by reducing the usage of water and other resources. Inhabitants of the Modřanský cukrovar district will save up to 47 percent of drinking water thanks to gray, rain, and utility water.
Toilets will be flushed with gray water, for example. This is water from baths, showers, and bathroom faucets that has been drained into a technical room in the basement. It is then purified by a four-chamber system and circulated into toilet tanks.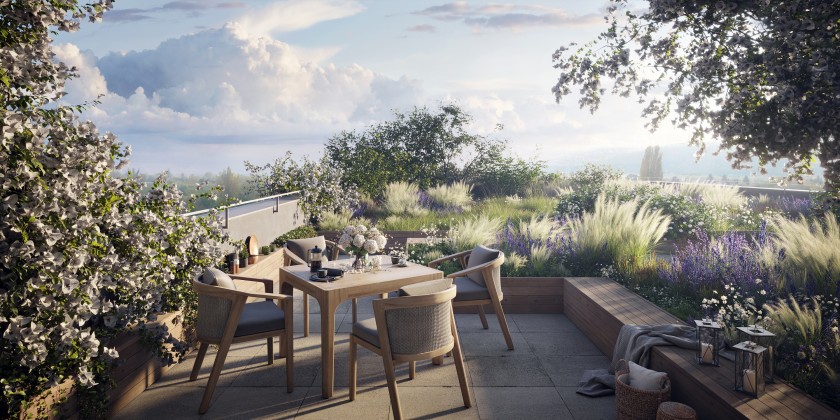 View from the terrace of a Modřanský cukrovar flat.
Rainwater will also be captured and used for greenery or allowed to evaporate so it can improve the local air quality. Hundreds of solitary trees, orchards, or meadows throughout the area will also have the potential to absorb up to 15 tons of carbon per year. The meadows will also encourage biodiversity with homes for birds and insects.
Modřanský cukrovar will also use green roofs as part of its sustainability approach. On an area of 14,000 square meters, maintenance-free green roofs with low vegetation will be established, as well as intensive roofs with higher water retention efficiency and, newly, also combined green roofs where solar panels are placed on vegetation.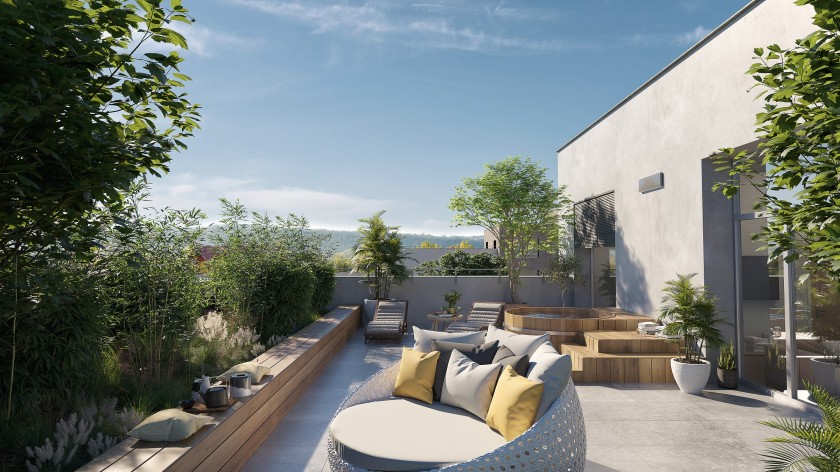 Excess water from green roofs will be drained into 19 storage tanks with a volume of 190,000 liters, and from there used to water gardens and community areas in the courtyards. Sunlight will be captured on 1,000 square meters of photothermal areas and in the future also photovoltaic areas on the roofs as well. The photothermal panels will pre-heat water, reducing reliance on energy for heating.
Up to 20 percent of the concrete structures will be made from Rebetong, an innovative type of concrete that uses debris from building rubble instead of valuable natural aggregates. The orientation system of the district will be made of design-processed recycled plastics.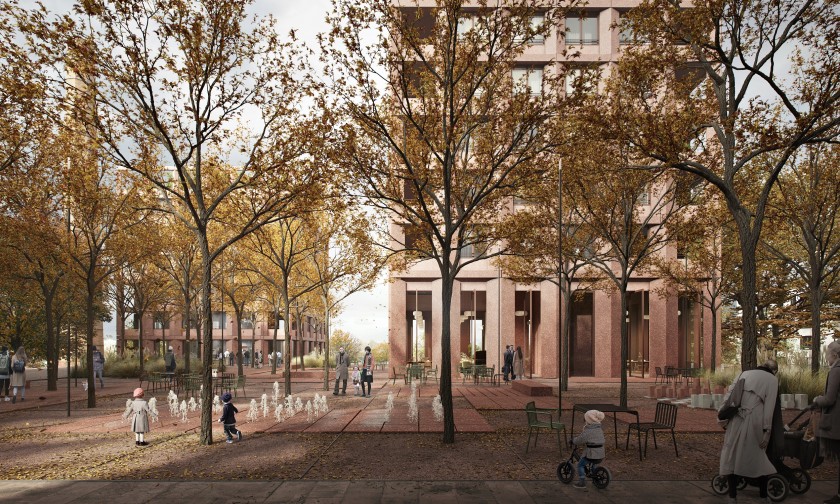 The entire district is designed as a pedestrian zone.
"With Modřanský cukrovar, we are planning a new central square, which will serve future residents and people from the catchment area of the Čechova District. We are also designing a multifunctional covered public space, which references the historic production hall of the original sugar factory, and will be used for social events. Our proposal also includes a linear park for recreation, and the revitalization of a part of the Vltava embankment," Ondřej Mundl, project manager from architectural studio Chybik + Kristof, said.
The whole district is designed as a pedestrian zone. From the main road, vehicles will drive directly into underground garages. Some 30 percent of parking spaces will be prepared for an electric car charger. Another six shared charging stations will be publicly available.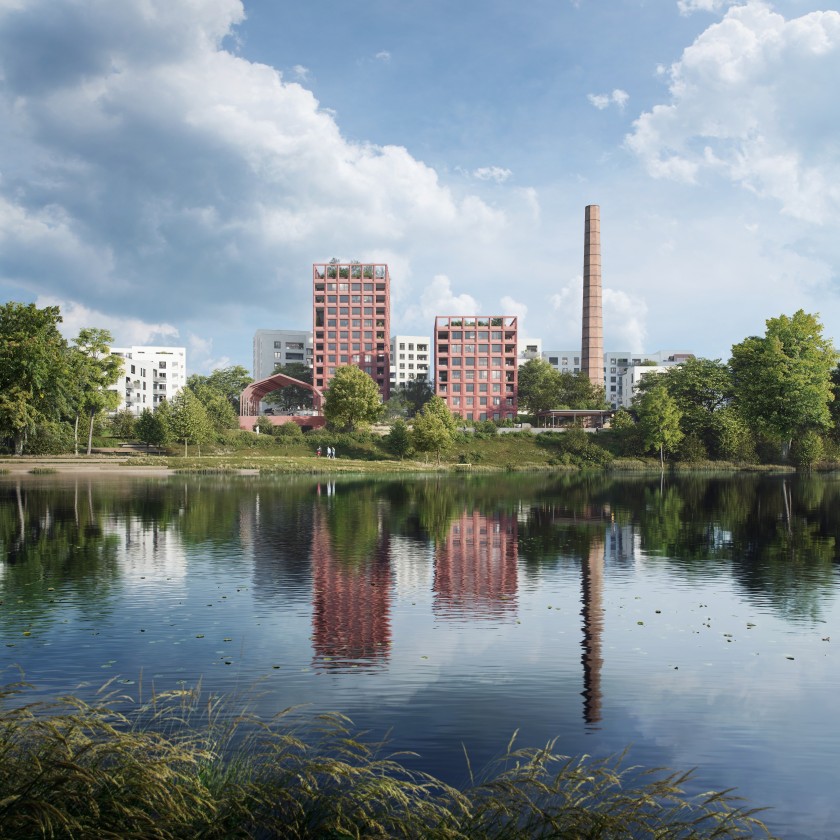 The development is on the site of a former sugar factory along the right Vltava embankment.
"It is both about security and support for community life. We want people to know their neighbors and have a place to meet. In addition to a spacious square with cafes and shops, we have also prepared rooftop community areas accessible only to house residents. In the courtyard, there will be richly planted semi-private gardens. Good neighborly relations contribute to the feeling of home and increase the culture of living," Petr Dušta, senior project manager for Skanska, said.
Each courtyard will have its own community flower beds and play elements. On the roof, residents can use a shared terrace with functional shelters. These are also significant architectural elements. The basements of the houses will be equipped with a bicycle shed and a bicycle washer.
The new district will be built near the confluence of the Vltava and Berounka rivers, and is intended mainly for families with children. Almost all of the apartments offer inhabitants a river view. The project will grow in seven stages, with the construction of the first one starting in the spring of 2022.