Australia Needs to support Green Infrastructure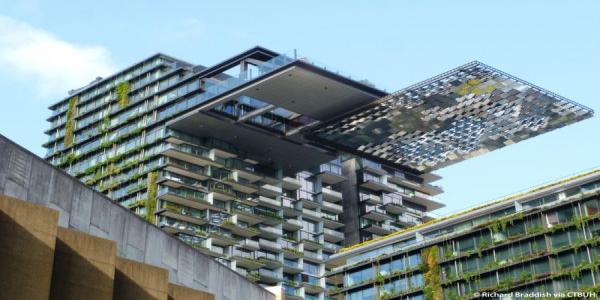 Australia is in desperate need of government intervention in the use of green walls, green roofs, better public transport and higher uptake of active transportation to stave off the worst effects of climate change, the peak body of landscape architects has warned.
Decrying what it calls a lack of leadership on environment policy ahead of next weekend's election, the Australian Institute of Landscape Architects said the time to act was now, following the release earlier this week of a landmark UN report into a potentially catastrophic collapse of biodiversity worldwide.
Institute president Shaun Walsh called on the winning party to adopt a National Living Infrastructure Strategy to deal with the crisis.
"We're a generation that can act and do something about it," he said. "Australia has unique flora and fauna, and it makes a unique place to live, so how can we work now to protect these icons?
"We've had proactive governments in the past that have lead to good programs. So where's the current leadership?
"The key point we see missing from the election strategy is the liveability of our cities," he said. "It requires a national focus and leadership at the federal level to articulate the issues and solutions."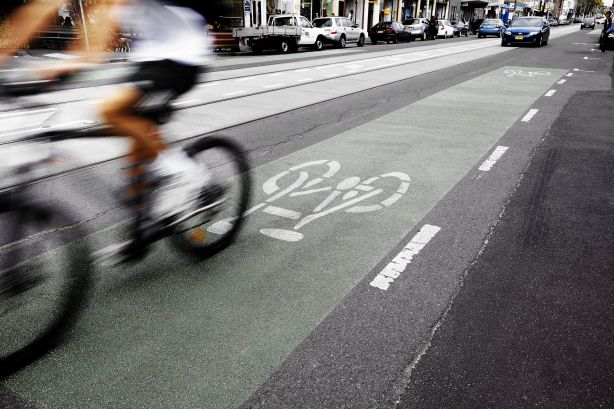 A greater focus on reducing car use is key in improving air quality and reducing climate emissions, the AILA argues. Photo: Isamu Sawa
The institute wants the next government to adopt a consistent strategy to be proactive when planning cities to prevent and soften the impact of climate change.
Its core concept is to work with the natural world to plan healthier and more efficient cities.
Discipline director of landscape architecture at UNSW Linda Corkery said there were many different ways to approach the issue, but government direction was vital.
"We have a lot of people who have the expertise, and they want to do this, but it needs to be mandatory in some cases," Professor Corkery said. "We see this in cities all over the world like Singapore, where they require green roofs.
"I believe the developers that want to be seen as contributing to Australian society will say, 'yes, show us what we need to do,' but they also want to know what the benefit is."
The initiatives would deal with the burgeoning crises of increasingly extreme heatwaves, thousands of premature deaths due to air pollution, low labour productivity, mental health issues, and the threat of biodiversity collapse.
Reducing congestion in major cities, while also increasing the viability of regional areas, was another priority.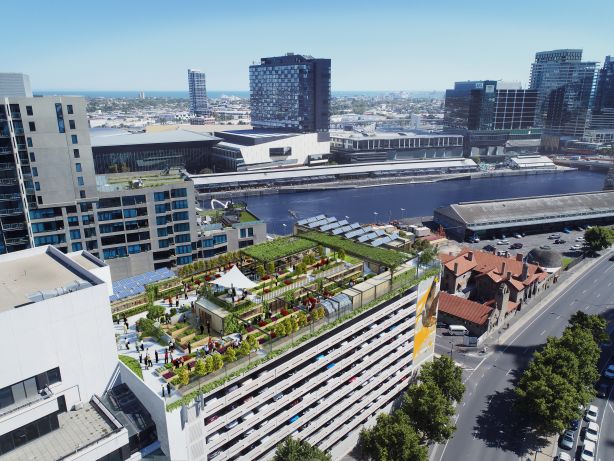 An impression of Skyfarm, a to-be-completed green roof project in Melbourne. Photo: Skyfarm
Some solutions put forward are lifted from the Building Up and Moving Out report, which received bipartisan support when handed down last September. But the major parties have remained silent since Mr Walsh said.
Earlier this year, neither major party could articulate their policies to deal with several recommendations handed down by a similar Senate committee report.
The Climate Council on Thursday released a report echoing the committee's concerns, finding climate change could wipe more than half a trillion dollars in value from Australian property.
While planning and infrastructure issues were the domain of state and local governments, Mr Walsh said the federal government needed to lay down the law to ensure cohesion.
"The feds have all the money, so they have the most power to influence positive outcomes."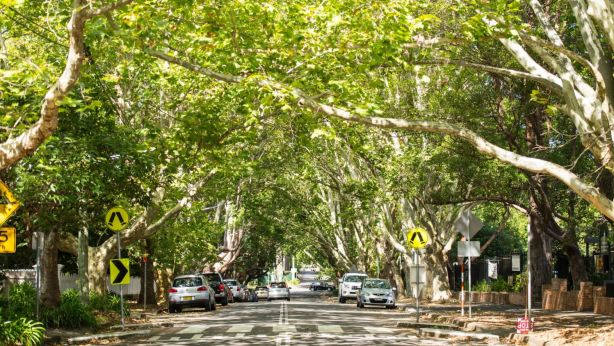 Health and climate benefits of trees are well-documented but they are often not included in planning work. Photo: Nic Walker
Professor Corkery said liveability was more than a real estate buzzword; she was careful to point out it meant a holistic strategy to make cities, regional and rural areas healthier and more pleasant to live in.
The advent of urban greenery was one significant development that would help to make urban centres more liveable and better for the environment.
"One simple thing would be planting more trees wherever and whenever we can," Professor Corkery said. "We need to be smart about it and know there are parts of the city that can accommodate more urban forest than others."
Melbourne will be home to two major green roof projects, the Burwood Brickworks and Skyfarm.
In Sydney, One Central Park was the standout green building, winning several awards for its design.
Growing bodies of research show green infrastructure can increase biodiversity within cities and improve health outcomes in their immediate environment.
Refer: Domain MEDIA