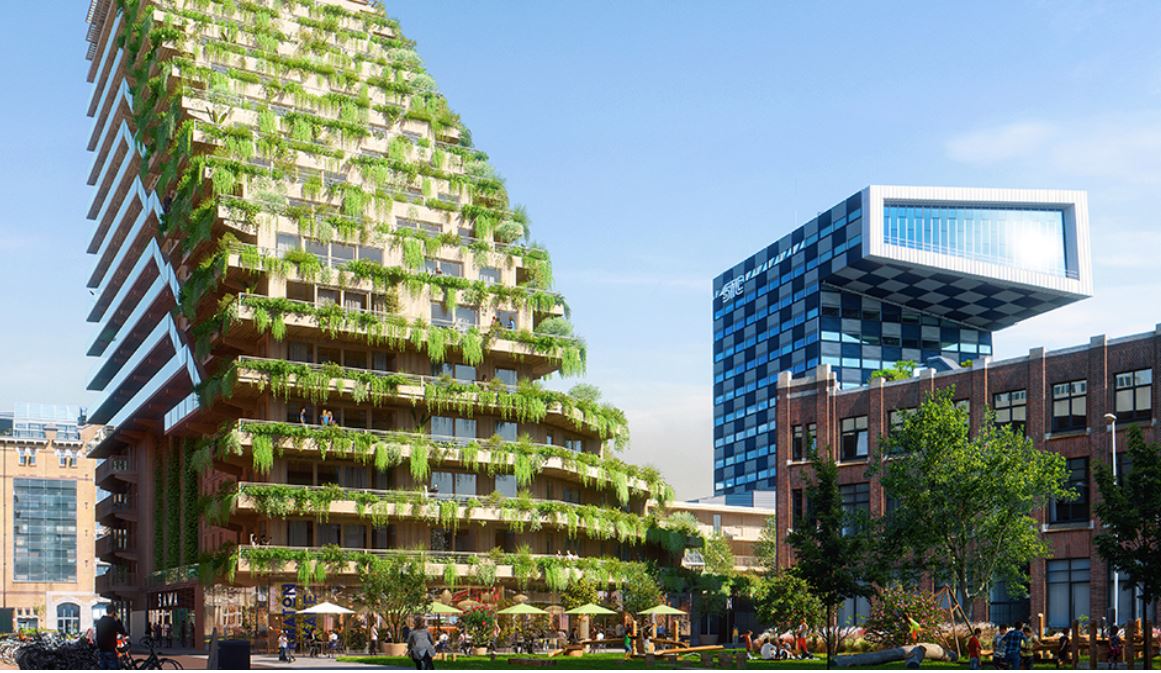 SAWA is distinguished by the generous green terraces, with which the building enhances the biodiversity of the neighbourhood. In the context of the European Green Deal, UN Sustainable Development Goals and objectives of the municipality of Rotterdam to reduce CO² emissions, the client and architect share the ambition to fully execute the building, including the main support structure, in CLT (cross-laminated timber).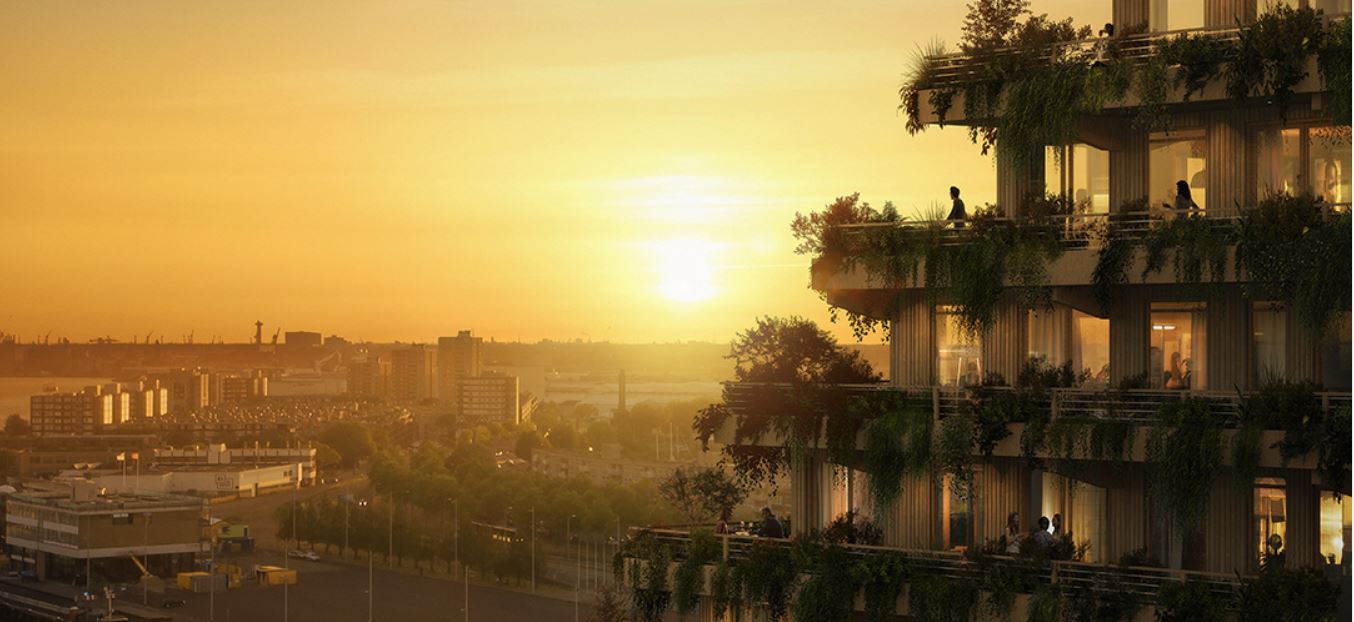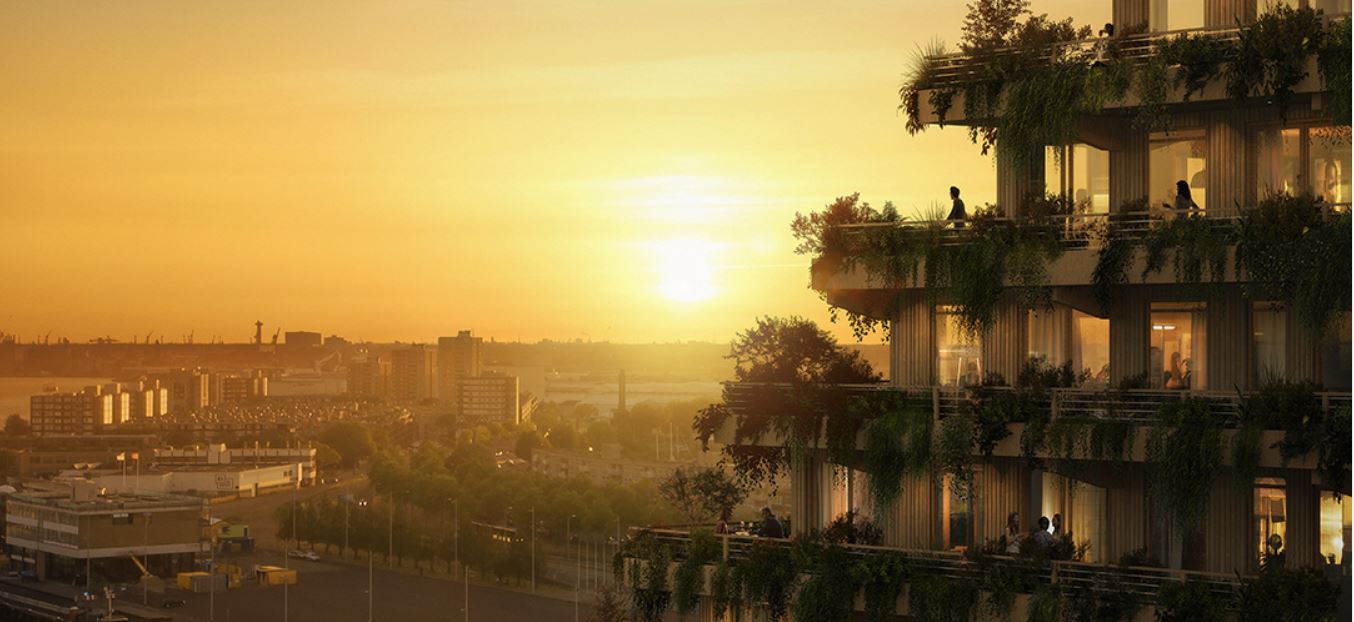 In collaboration with city ecologists, the building is designed in a way in which vegetation is integrated into balconies, terraces and decks, thus increasing the biodiversity of the neighbourhood. The SAWA building owes its name to its generous green terraces, as a reference to Eastern rice fields and the history of the place.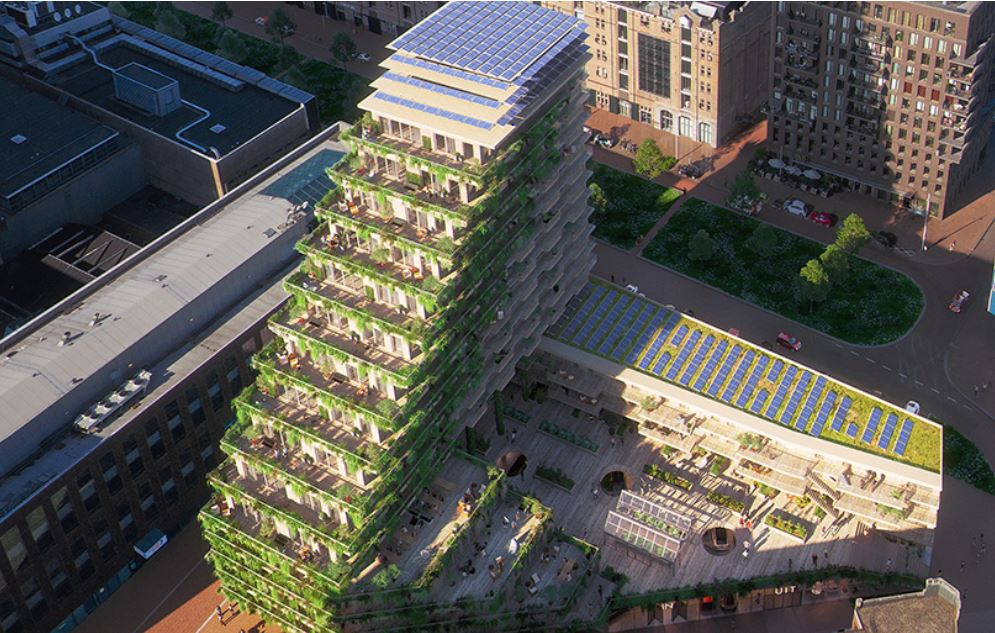 SAWA is being developed in the heart of the neighbourhood and will, partly because of this central location, provide added value to the neighbourhood by creating meeting areas and by connecting with existing local initiatives.
Various facilities will be added to the ground floor of the building and the green deck will function as a green connector between building and surrounding area (such as the communal garden) and add value for both residents and neighbours. 
The programme comprises approximately 100 dwellings, of which 50 rental apartments in the modal segment, making it possible for people with indispensable professions, police officers, teachers, nurses, to remain in the city. This living concept is enriched by various shared functions, such as shared mobility, tools and a vegetable garden, thus stimulating a lively community.
In addition to generous outdoor spaces, all homes will have views of the city, the Maas and the Schiehaven, and all spaces can be freely divided.