SKY VIEW PARK PROJECT PROFILE: (Courtesy of <greenroofs.com>)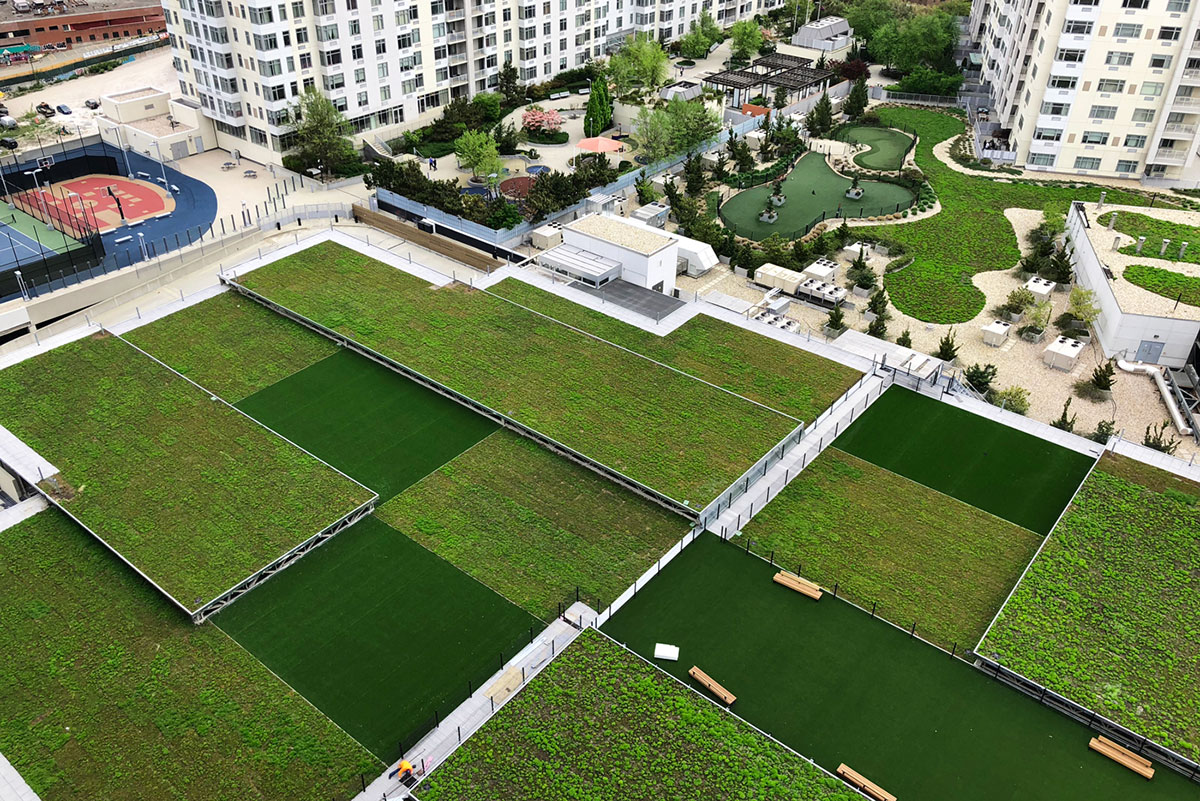 Sky View Parc NYC: Image: by Sempergreen.
Located in vibrant downtown Flushing, Sky View Parc is one of New York City's largest mixed-use developments with 1200 luxury units. Understanding the significant visual impact of roof design to the view from the surrounding six 12-story towers, the owner saw value in aesthetic green.