GRA NEWS
Recent Projects
Australia
Green Infrastructure for the Built Environment:-
City of Brisbane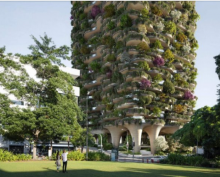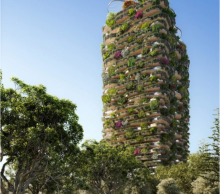 Images: Brisbane proposal for 'urban forest building'
The vision is aligned with BCC Policy (Buildings That Breathe) and the 'Brisbane Vision Blueprint' so it's no wonder developers are proposing DA submissions like this. An inner-city suburb on the Brisbane River could be home to the "greenest residential building in the world" with ambitious plans currently under review by the city's council. Development plans lodged last week by the Aria Property Group propose a 30-storey "vertical forest" and "a beacon for sustainability in South Brisbane"....... Read More
City of Melbourne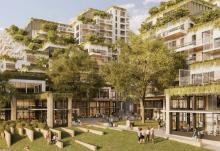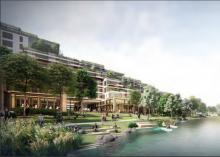 Images: Foster and Partners / Fender Katsalidis residential proposal for Maribyrnong River frontage.
The City of Melbourne will consider a proposal to create a mixed-use precinct on a large swathe of land on the edge of the Maribyrnong River. Designed by Foster and Partners and Fender Katsalidis, the development proposes to create "new opportunities to connect and engage with the Maribyrnong River." The site occupies five parcels of land totally approximately 2.8 hectares at 156-232 Kensington Road in West Melbourne.......... Read more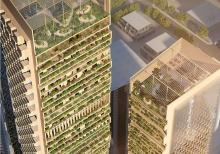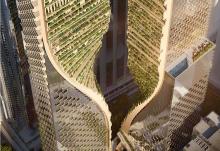 Image: aka 'Green Spine' on the Yarra River Melbourne 
A vegetated tower that is set to become Australia's tallest building has been given the go-ahead by the government of Victoria. Located on Melbourne's Yarra River, Green Spine, designed by Dutch architect UNStudio and Australia's Cox Architecture, will be part of the US$1.3bn Southbank, which is being developed by local property company Beulah International.......... Read More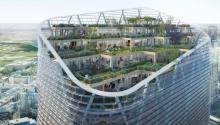 Image: Atlassian 'Hybrid Green Tower', CBD Sydney
Unfortunately, the perfect Green project only starts when there are rare clients like Atlassian & designers like SHoP Architects from NYC and BVN from Sydney. Similarly, Stanley Quek from Frasers having the vision for 'One Central Park' on Broadway. These iconic projects occur because they are commercially driven based on sound CSR principles and not because of sustainable, innovative government planning policies that incentivise and encourage .......... Read More 

International Projects
Paris, France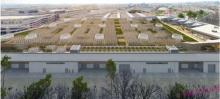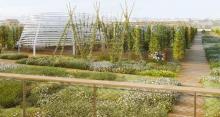 Images: Worlds Largest Urban Farm, Paris
The largest urban rooftop farm in the world uses vertical growing techniques to create fruits and vegetables right in the center of Paris without the use of pesticides, refrigerated trucks, chemical fertilizer, or even soil ..... Read More
The World vs The Pandemic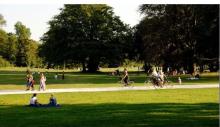 Image: Nature vs Covid
Nature is all around us. The sky, trees, air, wind, wildlife, and water are all parts of the great outdoors we CAN CHOOSE to experience every day. However, due to covid-19 social restrictions over the past 6 months, a majority are spending long periods indoors, surrounded by concrete and glass away from the natural elements that connect us all....... Read More
London UK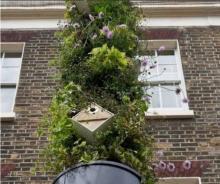 Image: London Trial - 'Smart Pillar'
A number of lampposts in Belgravia have recently been fitted with plant columns running up their length. It's a trial to see if the green columns can help reduce pollution along the streets......... Read More
Düsseldorf

Image: Europe's Big Green Wall
An office complex has been completed in the centre of Düsseldorf that includes some 30,000 plants in its cladding. The 41,400 sq m Kö-Bogen II project, designed by local firm Ingenhoven Architects, has the appearance of a green hill in Gründgens Square, between the iconic Dreischeibenhaus and the Düsseldorf Theatre. Two of the building's walls and its roof are clad with steel pots, planted with grass and a type of evergreen shrub known as hornbeam.

ACROS 1995, Fukouka Japan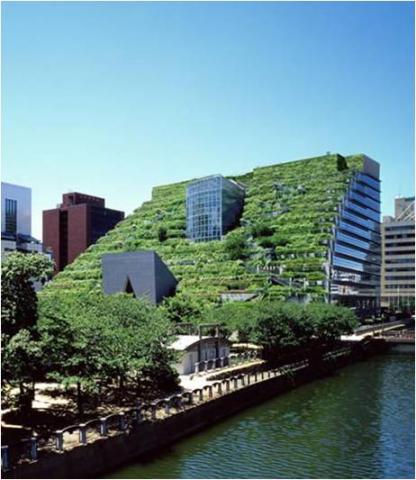 Image: ACROS Building, Fukouka, Japan
A Celebration 25 Years On for  architect, Emilio Embasz

Emilio's innovative research and vision began over forty years ago and his design philosophy is "the Green Over the Grey."
Along the edge of the park, the building steps up, floor-by-floor, in a stratification of low, landscaped terraces which climb the full height of the building. Each terrace floor contains an array of gardens for meditation, relaxation, and escape from the congestion of the city. Culminating at the top terrace, the grand belvedere provides an incomparable view of the Bay of Fukuoka and the surrounding mountains....... Read More

Industry News
Floating Gardens / Floating Wetlands
       

Fytogreens floating gardens ( sometimes called floating wetlands) are designed to vegetate ponds, waterways, dams, quarries and waterbodies requiring either an aesthetic treatment, habitat production or water processing/rehabilitation to reduce pollutants.
The floating gardens / floating wetlands module is an effective and sustainable technology to improve water conditions.  Floating wetlands water treatment requires plants to be vegetated on a floating mat while their roots are extended down to the contaminated water acting as biological filters.
The Fytogreen system is hydroponic, thereby plants receive all nutrition directly from the water column. This ensures plants direct all their potential to absorb nutrients, including pollutants and heavy metals, directly from the water they are growing in, rather than organics held within their rooting substrate. This is a highly efficient means of utilising vegetation to condition a site, aiding in rehabilitation and remediation towards healthier conditions and habitats......... Read More
Smart Tech for Green Roofs
Not only can you monitor the climatic conditions and moisture content of a green roof but also monitor the maintenance regime required to avoid building damage.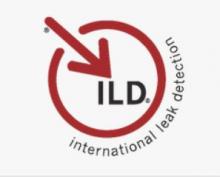 International Leak Detectors Aus (ILD) are now installing          
PROGEO Smartex®  If there's a breach in waterproofing 

you'll receive an immediate report via your PC, tablet or smartphone, including an accurate location for repair.

ProtectSys® Now available to ILD Australia is remote, real time roof cavity monitoring. The system incorporates battery powered sensor boxes which transmit test results to solar powered central hub.
Green Walls & Rooftop Gardens Project by SkillSet
Roof gardens, vertical gardens and green facades offer a range of benefits to urban populations, helping to cool city environments, manage storm water and improve air quality. Australian city councils have acknowledged the advantages of this infrastructure in places where there is not space for traditional parks, supporting the construction of roof gardens, vertical gardens and green facades in their planning and policies. At the same time, the technology for construction is becoming easier to access, bolstering the popularity of green infrastructure and opening up job opportunities. While these roles are suited to people with existing skills and knowledge in horticulture and landscaping, specialist skills and knowledge are required to construct and maintain green infrastructure....... Read More
More Information on Green Infrastructure Policy / Projects & News
GRA are a founding member of the World Green Infrastructure Network (WGIN) which is comprised of 22 national associations.
Read more on the WGIN website for a comprehensive green global update.
Thanking GRA Sponsors
GRA is a not-for-profit association and we could not have survived from 2008 untill now without the support of our Industry Sponsors and members.